AFTER the Track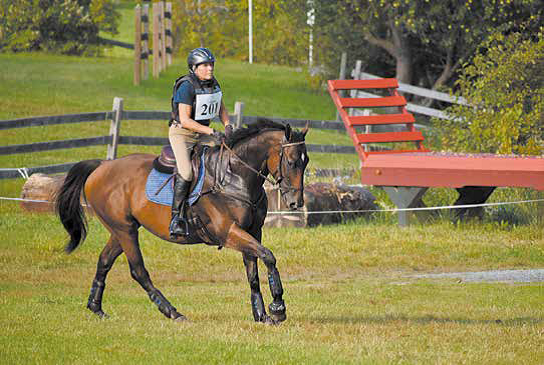 Services: Sanctuary, Rehabilitation, Adoption, Equine-Assisted
Location: Hinesburg, VT
Founded: 2008
Social: 
Average Number of Thoroughbreds: 5
---
Assuring Futures for Thoroughbred Ex Racehorses — was founded in 2008 by Ginny Iverson in Hinesburg, Vt. Iverson, who has decades of equestrian experience, including eventing, breeding and owning, and operating a boarding facility, became concerned about the number of racehorses that needed help when their racing careers ended, so she decided to stop breeding and focus on helping Thoroughbreds transition from the racetrack.
The Holistic Retraining Program is the hallmark of AFTER the Track. Most horses spend at least one year training in dressage, jumping, trail riding, and eventing. Each horse is regularly exposed to new situations, including off-farm schooling sessions, clinics, and competitions. When horses are deemed ready and prepared for their new careers, they become available for adoption. AFTER the Track takes its adoption process very seriously to ensure that each placement is successful and lasting.
As a professional educator, Iverson was inspired to start a robust educational outreach program designed to promote OTTBs and teach others to replicate the organization's program. Educational internships are provided in horsemanship, farm management, and business innovations through partnerships with several high schools and colleges, including the University of Vermont. This includes extensive educational activities, presentations, farm tours, demonstrations, and television and radio appearances.
Although being located in northern New England presents unique challenges, AFTER the Track has been successful due to good old Yankee ingenuity. Though far from any racetracks, its ongoing collaborations with racing personnel connect it with horses suitable for its program. When the snow flies, snow hacks build muscle and grit, while the indoor arena becomes a playground for green horses. Despite a small pool of potential adopters, its network of professionals helps us identify and support qualified homes.
Above all, AFTER the Track thrives in northern Vermont thanks to the outpouring of support it receives from volunteers, interns, and friends.