Peaceful Ridge Rescue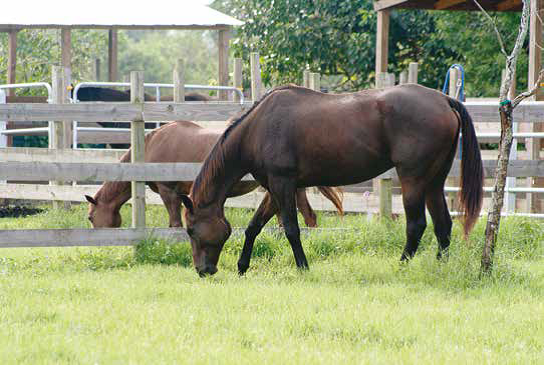 Services: Sanctuary, Rehabilitation, Adoption
Location: Davie, FL
Founded: 2012
Social:
Average Number of Thoroughbreds: 15
---
Peaceful Ridge Rescue is a nonprofit organization that provides shelter, medical and dental care, rehabilitation, and adoption services for rescued horses. Its mission is to rescue horses from neglect, abuse, and abandonment; to improve their lives by providing a safe haven for healing and rehabilitation; and to find a home for every horse through a rigorous adoption program.
Over the past eight years, PRR has rescued more than 100 horses. When PRR cannot bring horses into its facility due to capacity, it works to place them in proper homes through adoption, and PRR also annually follows up on all adopted horses.
PRR prohibits breeding of adopted mares and all stallions are gelded before they are re-homed. Horses can be returned at any time, and they come back to PRR if the adopter can no longer keep the horse for any reason. PRR is 100 percent volunteer run with the exception of part-time farm hands who help feed. Every donation goes directly to the needs of the horses.
Trained and dedicated volunteers feed, groom, clean stalls and paddock and help with general maintenance and administrative work.
PRR board members see the organization as a legacy. PRR's educational programs are already grooming rescuers of the future.
PRR accepts pasture pals and senior horses. A recent arrival is stakes winner Mel Beach, a Florida-bred gelding who made 38 starts during five seasons and earned $247,049. He is currently in rehabilitation.
"He just loves to run," said Laura Jones, vice president of PRR. "We are happy to help him through his rehabilitation so he can enjoy running again — only this time it will be on fields of grass."