RVR Horse Rescue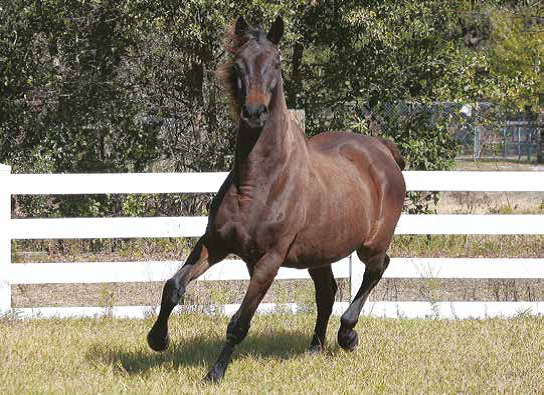 Services: Rehabilitation, Adoption
Location: Riverview, FL
Founded: 2004
Social:
Average Number of Thoroughbreds: 80
---
RVR Horse Rescue is an all-volunteer organization that provides rescue, rehabilitation and re-homing to horses and donkeys in need.
From its beginning as a rescue serving the Tampa Bay area, RVR is recognized and called upon by law enforcement agencies and other rescues throughout the state of Florida when horses need help.
RVR volunteers have the dedication and expertise to handle the worst cases of starvation, injury, and abuse, and are able to provide 24-hour critical care when necessary.
RVR recognizes that it is not only abused horses that need a second chance. The organization's primary veterinarian is Richard Gold, who works in the racing industry and has a private practice. Affiliation with Dr. Gold enables RVR to maintain ties to the local racetrack and surrounding horse farms and connect with owners and trainers when a horse's career ends due to injury. Under Dr. Gold's expert guidance, RVR rehabilitates these injured racehorses to provide them with a quality post-racing life.
In 2017, RVR was honored to become accredited by the Thoroughbred Aftercare Alliance and verified by the Global Federation of Animal Sanctuaries.
While adoption into a loving home is the hope for every horse, there are no deadlines or expiration dates for horses whose adoptability has been lessened by age, health issues, or emotional challenges. No matter what the circumstance, RVR will provide top-notch care, along with a hefty dose of loving attention from volunteers.
RVR is committed to enriching the Tampa Bay community through its love of horses. RVR offers educational programs for children, school and senior community visits, and hosts events at the rescue for Scout troops and other groups. It is keenly aware that fostering engagement between humans and horses increases the awareness of equine needs.
RVR Horse Rescue is a 501(c)(3) organization and its programs are supported by donations, sponsorships, fundraisers, and grants.