Susan S. Donaldson Foundation/Mereworth Farm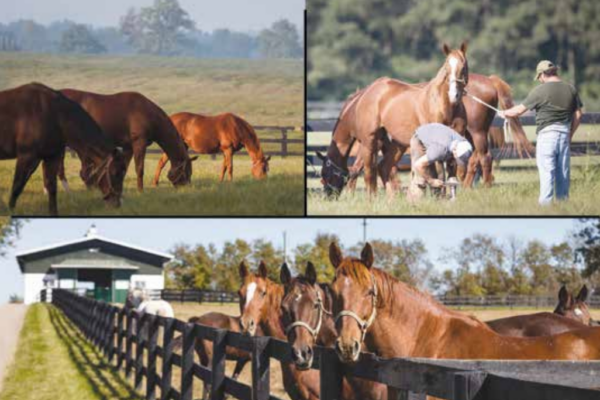 Services: Sanctuary
Location
: Lexington, KY
Founded
: 1989
Phone
: (859) 552 – 7118 
Average Number of Thoroughbreds
: 120
---
Mereworth Farm was established in 1924 by Walter Salmon Sr., a New York real estate developer. It has a storied history of remarkable breeding and racing success in the Thoroughbred industry under the direction of three generations of the Salmon family.
Salmon's granddaughter Susan Salmon Donaldson was the last to operate the Lexington, Ky., farm commercially, and upon her death in 2011 she bequeathed Mereworth Farm to a foundation she created in 1989 for the purpose of providing care to horses that otherwise would be euthanized.
Since 2011, The Susan S. Donaldson Foundation has worked tirelessly to restore and upgrade Mereworth Farm to best achieve her goals. All the pastures and paddocks have been renovated, all fencing has been replaced, and the seven barns have been rehabbed. The 1,200-acre Mereworth Farm is a first-class equine operation, designed to provide the finest care to horses needing a permanent home in their final years.
The credit for implementing Susan Donaldson's vision goes to the farm manager, James T. Boyd, and the loyal employees, most of whom worked for her for many years and understand exactly what she wanted to create. They, too, share her love of horses.
It is the belief of The Susan S. Donaldson Foundation that Thoroughbreds should be retrained and re-homed if at all possible, and there are many fantastic organizations accredited by TAA that do exactly that. But many of those facilities are not equipped to provide a permanent home for those horses that cannot be retrained and re-homed.
It was Susan Donaldson's desire to create a facility that could house and care for those horses that cannot be retrained, whether due to age or injury.
Thanks to her generosity and the devoted staff, Mereworth Farm is such a place.
Photo: EquiSport