Accreditation and Grants

The 2019 accreditation application will be available soon.
It is the intent of the TAA to accredit all sizes and types of organizations. When going through the process, keep this in mind. Some standards and/or questions in the application may not be applicable to an organization of your size or type.
According to the TAA's Code of Standards, accreditation status is determined after a complete review of five areas: operations; education; horse health care management; facility standards and services; adoption policies and protocols.
At a minimum, organizations applying for TAA accreditation must fulfill the following five requirements:
Organization must have a current status as a 501(c)(3) federal not-for-profit (U.S.) or must be a registered charity within the meaning of the Income Tax Act (Canada).
Organization must have been in operation for at least three years, based on the filing date with the secretary of state or provincial business registry.
Organization must currently exclusively own and provide care for a minimum of 5 registered Thoroughbreds. Registered Thoroughbreds leased by the organization or owned by third parties at the same facility should not be included.
Organization must have a written euthanasia policy consistent with the American Association of Equine Practitioners (AAEP).  https://aaep.org/horsehealth/aaep-guidelines-euthanasia-2011.
Organization, or a principal of the organization and related to the organization, must not currently have legal proceedings pending against them.
If you do not meet the above minimum requirements, please contact us at [email protected] with any questions.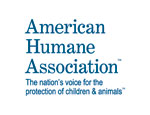 The TAA's Code of Standards and accreditation process have been reviewed and approved by the American Association of Equine Practitioners and the American Humane Association.
Once the application is completed and reviewed, you may be contacted to schedule a site inspection for each of your facilities. This inspection will be conducted by representatives of the TAA.
Upon completion of the application, and site inspection(s), a review of your organization will be conducted to determine the awarding of accreditation.
Organizations that are ultimately successful in obtaining TAA accreditation are then evaluated for the awarding of financial grants. Each year, all accredited organizations are individually evaluated by a committee to determine the ultimate grant award in light of various factors including the total number of accredited organizations seeking funding and available resources. PRIOR AWARDS ARE NO INDICATION OF POTENTIAL FUTURE AWARDS.
Upon approval by Board of Directors of the TAA, an Aftercare Organization Financial Grant Agreement specifying the individual terms and conditions of the grant award is then sent to each accredited organization for their signature.
The Thoroughbred Aftercare Alliance Foundation, Inc. Board of Directors, Committees and staff includes individuals and affiliated organizations actively engaged in Thoroughbred aftercare as well as funding for Thoroughbred aftercare. All information provided in any TAA Accreditation Application and all information provided in any TAA Grant Application may be fully accessible to such individuals and organizations at any time. Applicant fully releases and holds harmless TAA for any and all dissemination of such information to any such individuals or organizations.