A Tale of Three Brothers: Ca$h, Nik, and Disco
November 11, 2023
By: Alexis Arbaugh
I lost my longest and greatest friend, ROSSTAR SUPERBOY, suddenly at age 32 in January of 2022. Superboy and I grew up together. He was my greatest friend I'd ever known of 29 years. The purebred Arabian gelding took me from my leadline and walk trot days into my professional career with ease- helping me teach lessons to the next generation of horsemen.
In order to ease the pain of a very difficult loss to my life and my business, I knew I needed to start developing the next group of exceptional horses for my program. Like Superboy- an unwanted, scrawny, washed-up halter horse, all of the horses in my program have their own stories to tell. They have been rescued and found their way to my barn where they are loved unconditionally and treated like my own, even if they aren't.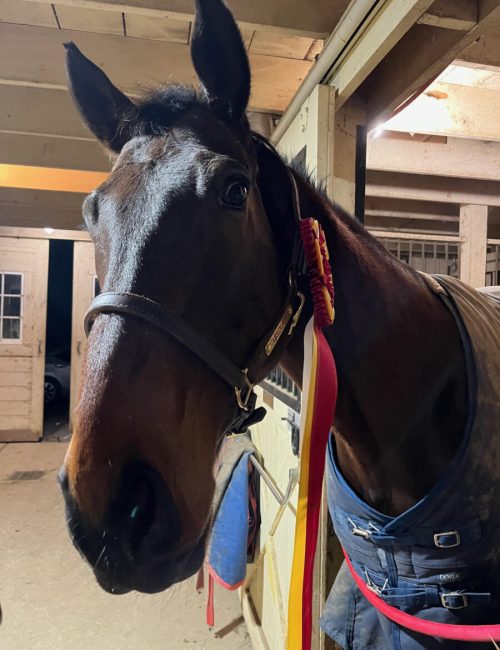 I first adopted Cashton Peak (Ca$hin' Out) in March of 2022 just from watching him in the field. I instantly loved him, but I quickly realized he was going to be more of a personal heart horse and was going to take more time. He will eventually teach lessons too, but he's not quite ready yet.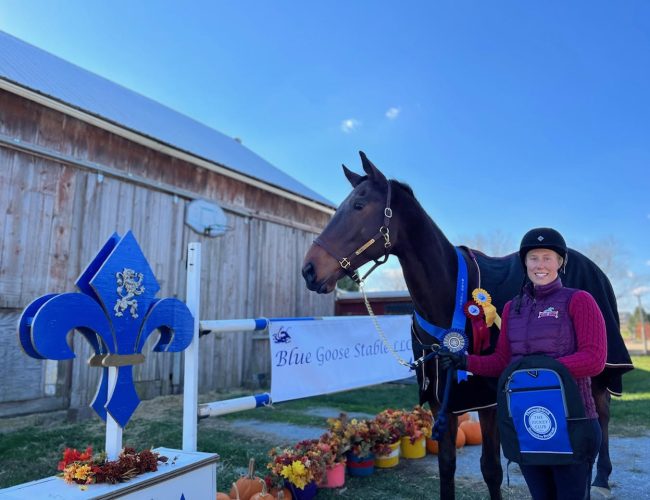 Nina Lyman, President at TRRAC, showed me many horses that day. Nik's Star Choice was one of them. Like Ca$h, Nik had been returned to TRRAC. I wasn't quite sure about him when I'd originally saw him, but a week later he joined the family at Grand Slam Equestrian. Nik (NIK OF TIME) has been an incredible addition to my program. Within a few weeks of me giving him professional rides, he went to his first horse show and transitioned to teaching lessons. "I am so grateful for him!"

Nik and Ca$h made their way to TRRAC from CharlesTown. In late July of 2022 my program continued to grow. I once again called Nina Lyman.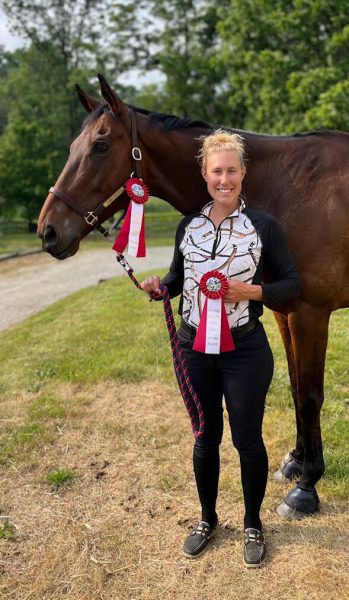 This time I adopted Beacos Disco Pants (CORDISCO), a 2021 RRP participant who was also returned to TRRAC.

After adopting Disco, Nina Lyman asked me to help other horses find their next homes. Since I began helping TRRAC, I have assisted in some fashion placing over 50 horses to date. It has been the greatest honor of my 30 year career.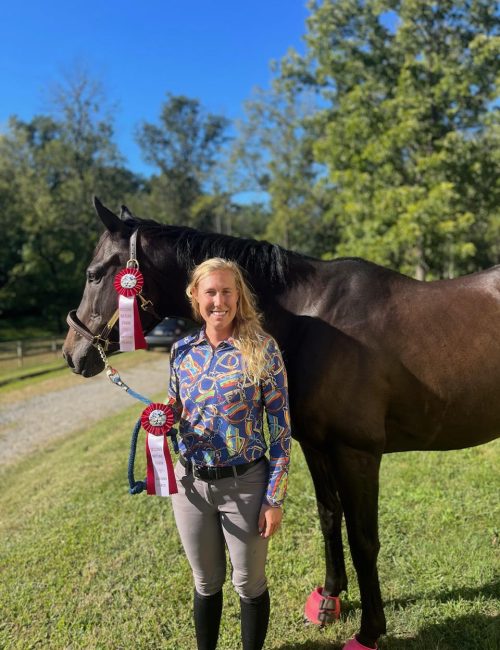 To date, I have 6 (out of 9) horses in my barn that have come from the TRRAC organization. Ca$h, Nik, and Disco are all War Horses. They represent partner organizations Second Call and CharlesTown.
We even took two horses to a major USEF competition just weeks after their owners adopted them. These horses have taken the tasks I have asked of them all in stride. Not only have they all gone and horse showed, but they have also gone and done competitive trail rides with my clients in the irons. They have ALL quite literally stepped up to the plate to help me teach the next generation of horsemen.
I work with the special needs population daily. These horses all know their job. Recently, my grandmother suffered a massive stroke. Although Ca$h is being ridden exclusively by me, he has been the greatest companion for my Gammie.
I am very pleased with the progress all of the horses have made. Aftercare is incredibly important. Finding these horses their next homes and jobs is paramount.
Do you have a success story that you would like to share?
Submit your experience with an accredited organization here: