Alphabet Soup is one of our all-time favorite racehorses here at the TAA.
In the 1996 Breeders' Cup Classic at Woodbine, he was the horse who shocked the racing world with a track record performance, but it wasn't just the time that was stunning. More than that, it was the horses he defeated.  That year's Preakness Stakes winner, Louis Quatorze, was second, while Cigar, the reigning Horse of Year and defending Classic champion, finished third in his final career start.
Video courtesy of Breeders' Cup Ltd.
Alphabet Soup is retired and now resides at Old Friends, a TAA-accredited organization in Georgetown, Kentucky. He is living out his senior years sunbathing and eating carrots offered by fans after waiting for his cue from Michael Blowen, the founder of Old Friends.
The veteran racehorse and former stallion officially turned 26 on Jan. 1, but his "real birthday" was March 31. Foaled in Pennsylvania, he not only became one of the most strikingly handsome Breeders' Cup winners of all time—he is nearly snow white in color— but he also has a cute and catchy name. His dam's name was Illiterate and her sire was Arts N Letters, so the name Alphabet Soup was a natural choice.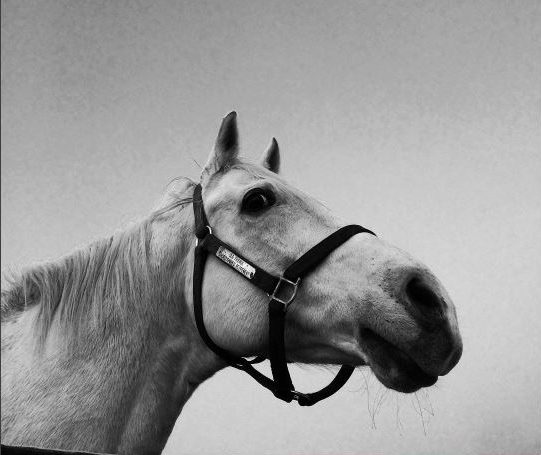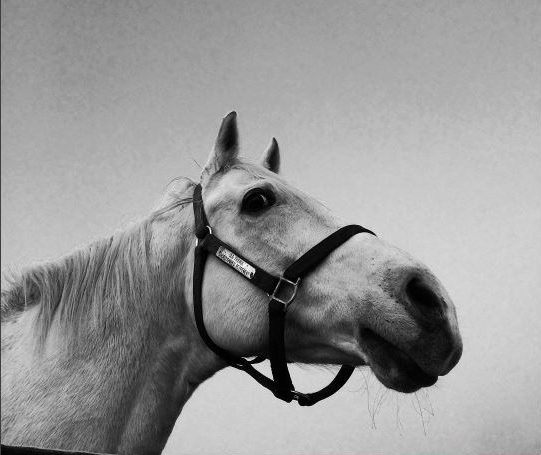 "Soup" posing for carrots.
Perhaps his "name giving" sort of had an Andy Warhol approach. In other words, why not make it about soup?
It also dawned on me (very slowly I might add) that the name Alphabet Soup is actually possibly a quick witted moniker poking fun at the multitude of acronyms in the Thoroughbred industry. For example, just off the top of my head, there is the TJC, TOC, KTA, HBPA,RRP, BC, …and, well, the list goes on and on and on.
So you might be wondering what does this have all to do with the TAA? Well, even after five years of being in existence, it's not uncommon for us to be asked, "How is the TAA different from other Thoroughbred charities?"
From the staff's point of view, the first time we heard that, it seemed like an odd question because we are constantly consumed with accreditation applications, inspections, fundraising and awareness. Odd, that is, until we heard it a few more times.
So all cuteness and smartness aside, let's talk about what makes the TAA different from all of the other Thoroughbred charities (with a variety of acronyms) already existing in the industry.
Like many other Thoroughbred charities, the TAA is a 501c3, and all of the organizations accredited by the TAA also have to have 501c3 or official charity status.
That is where the similarities stop.
The TAA was an initiative created by the Thoroughbred industry to support the retraining and rehoming of Thoroughbreds after racing.
In order to be accredited by the TAA, each of the 64 currently accredited organizations had to go through a rigorous online application and site inspection process. And we do mean rigorous.
The TAA is, in fact, the only accrediting body that fundraises for the approved aftercare organizations.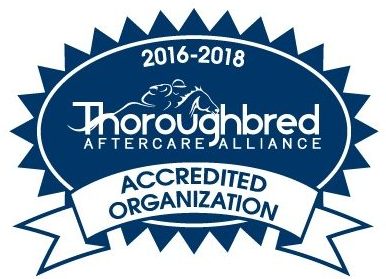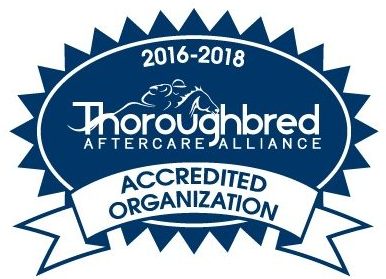 As we have heard many times Michael Blowen of Old Friends say, "I'd rather be audited by the IRS, but it was worth it."
Every facility of every organization is inspected, and furthermore, every horse in every facility is entered into the TAA Horse Farm Management inventory system.  TAA accreditation lasts for two years, and all facilities are subject to surprise inspections.  The accredited organizations not only have a full review of their on-site operations but also have a full review of their financial statements and their horse health care procedures.  What sets the TAA apart is the accreditation.
We strive to help everyone be better, so best practices are shared amongst organizations.   Groups that were not able to reach accreditation at first are mentored with the hopes that they will soon reach their goal of being accredited. That way everyone wins.
In short, the TAA was created to support the network of aftercare, which is needed by both the racing and breeding sides of the industry, and consists of dozens of Thoroughbred aftercare organizations across North America.
In the end, it all comes back to the horse, and the creation of the TAA insures that Thoroughbreds, like Alphabet Soup, are guaranteed one beautiful sunset after another.
The TAA mission: The 501 (c) (3) non-profit Thoroughbred Aftercare Alliance accredits, inspects and awards grants to approved aftercare organizations to retire, retrain and rehome Thoroughbreds using industry-wide funding.