Monday, November 15, 2023
By: Thoroughbred Aftercare Alliance
The 2013 gelding Be Back had retired with 45 career starts and earnings of $91,492. When he unfortunately bowed his tendon at Charles Town, West Virginia in 2019, his connections made the responsible decision to retire him by way of Aftercare Charles Town. It wouldn't be long before the six-year-old gelding would find his way to Bev Strauss at Thoroughbred Aftercare Alliance accredited MidAtlantic Horse Rescue in Chesapeake City, MD.
Upon recognizing Be Back's name on a list from Aftercare Charles Town, it was clear to Georgianna who she wanted. "Georgianna sent me a list of horses needing placement and when I saw his name, we offered to take him," Strauss explained. "He was born on our old farm in Chesapeake City and bred by Lana Wright, who was a friend and supporter. We saw him run and win his first race at Fair Hill too."
In this full-circle moment, Be Back's future was set, and he was on his way to one of MidAtlantic's satellite farms for his field let down period and rehabilitation. Be Back was the third horse to arrive at Hayden and her husband's farm for rehab, and they fell in love with him almost immediately. The pair assisted in his healing and brought him to Strauss' main farm to begin his retraining. But after only one week without their beloved foster, they couldn't stop thinking about him and returned to MidAtlantic to officially adopt him. "He was our very first rehab fail, as we fell very much in love with him," explained Hayden.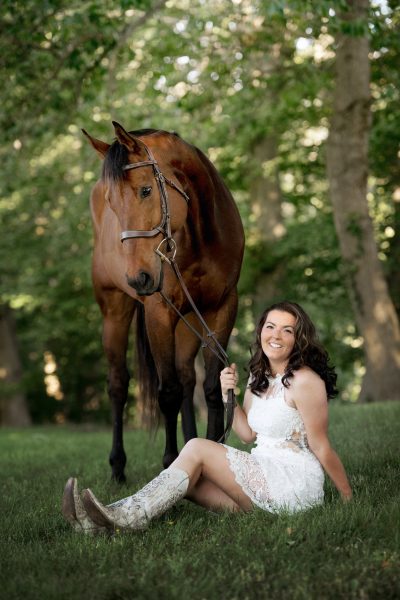 Now fully rehabbed from his racing injury and at his forever home, Be Back was cleared to begin retraining in any discipline. After lots of hard work and figuring each other out, they were ready to enter a competition. Hayden chose to enter herself and Be Back in the Retired Racehorse Project's 2020 Mega Makeover in both Dressage and Hunter classes.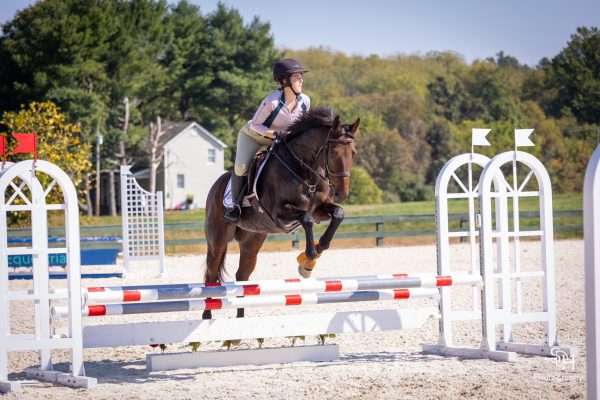 The pair were quite successful in the makeover, finishing third in the Hunter division and ninth in Dressage as a "teams horse" for MidAtlantic Horse Rescue.  "Be Back has always been a confident horse in who he is and what he loves to do," said Hayden. "He showed me how to be confident in myself but also has given me more confidence than I have ever had for my riding."
Looking to the future now, Hayden and Be Back have plans to move into the Eventing world and are working to improve their partnership in Dressage. "My main goal with him is just to keep him happy and fit," she said. "He is a horse who has proven he will do well in any direction or discipline we enter into. I want to continue to improve our partnership and really establish a really strong foundation so we can continue to move up through the levels in eventing."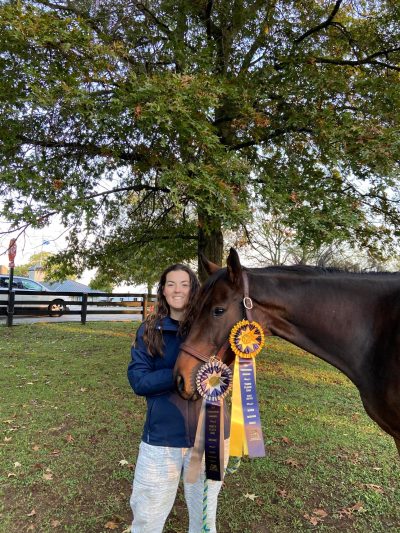 Do you have a success story that you would like to share?
Submit your experience with an accredited organization here: