Blue Bloods Thoroughbred Adoption & Placement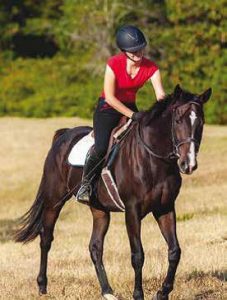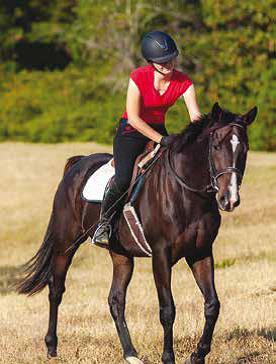 Services: Rehabilitation, Adoption
Location: Blanch, NC
Founded: 2013
Social:
Average Number of Thoroughbreds: 30
---
Blue Bloods Thoroughbred Adoption and Placement in Yanceyville, NC was founded to transition former racehorses from the Northeast into new homes. A secondary mission is to rescue select Thoroughbreds from the slaughter pipeline through trusted agents. Elizabeth Macdonald founded the volunteer-run, 501(c)(3) organization after serving as the North Carolina director for New York-based ReRun for eight years.
At any given time, about 20 Thoroughbreds call the 200-acre facility home while letting down from track life, learning new jobs, hacking out on the trails, foxhunting, and awaiting adoption.
For the horses' original owners, Blue Bloods provides a valuable service and new channels to create awareness and place their horses with approved adopters in the Southeast.
"We evaluate the horses' abilities and temperaments and seek to pair the right person with the right horse," Macdonald said. "We want it to be a happy home with a good match."
The rolling fields of the Caswell County farm host surprisingly well-bred horses, thanks to Macdonald's relationships with top owners and tracks in New York, New Jersey, and Pennsylvania. First-generation pedigrees of the facility's horses include such names as Quality Road, Pioneerof the Nile, Bodemeister, Posse, Storm Cat, Unbridled, and Burning Roma.
Some of the adoptable Thoroughbreds are high-octane athletes best suited for advanced riders to take to the upper levels of horse sports. Some are workmanlike prospects for riders who want to hunt or show at the local levels. Others are retired broodmares ideal for beginner riders, "husband horses," and therapeutic riding programs.
A unique aspect of Blue Bloods is the collaboration with the equestrian studies program at nearby Averett University in Danville, VA to make the horses as marketable as possible. In a class on retraining former racehorses, students are assigned an adoptable Blue Bloods horse to ride all semester and then present at a showcase open to the public. Every year, the horses in the Averett program have been quickly adopted, some by their student riders.