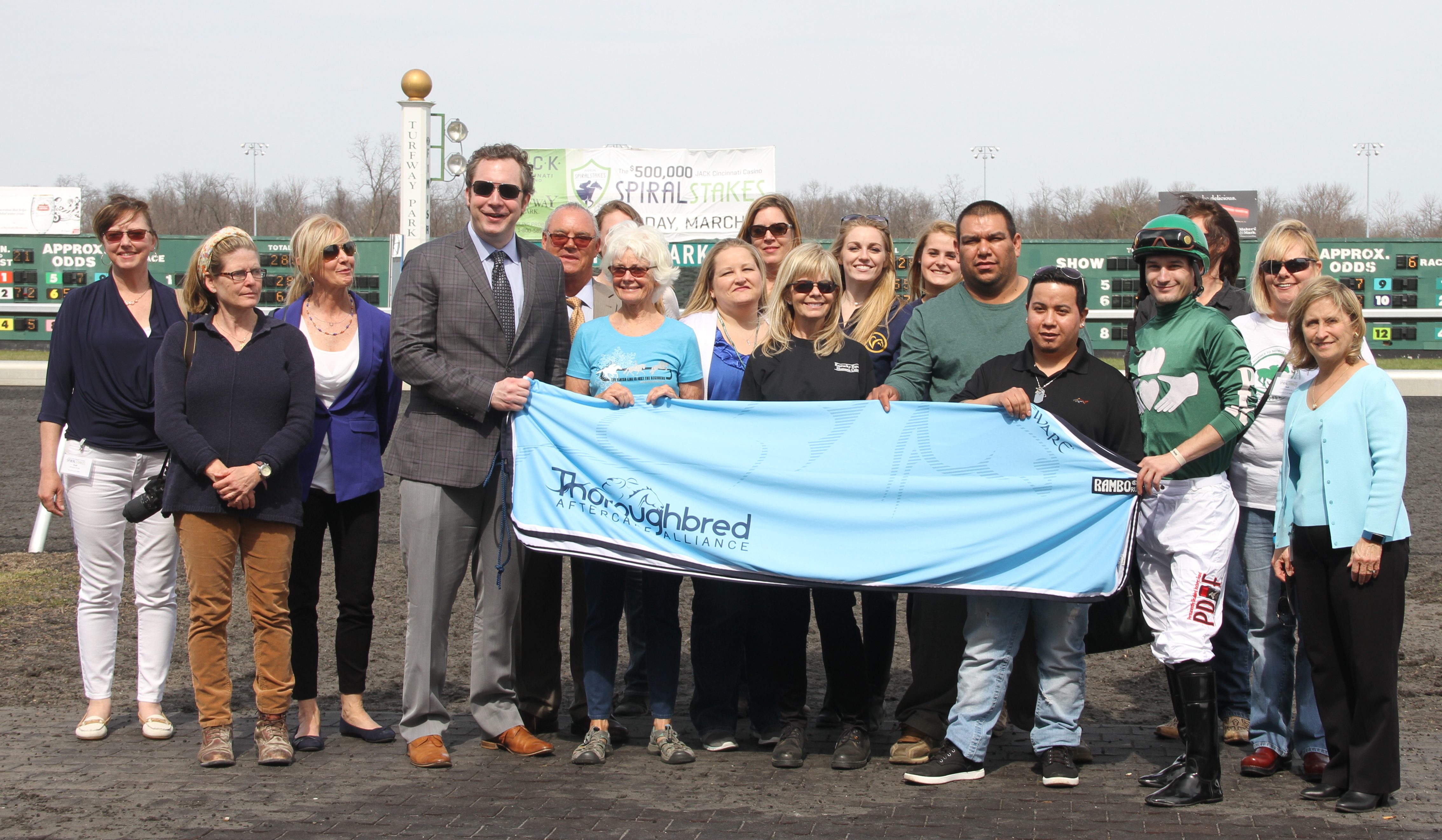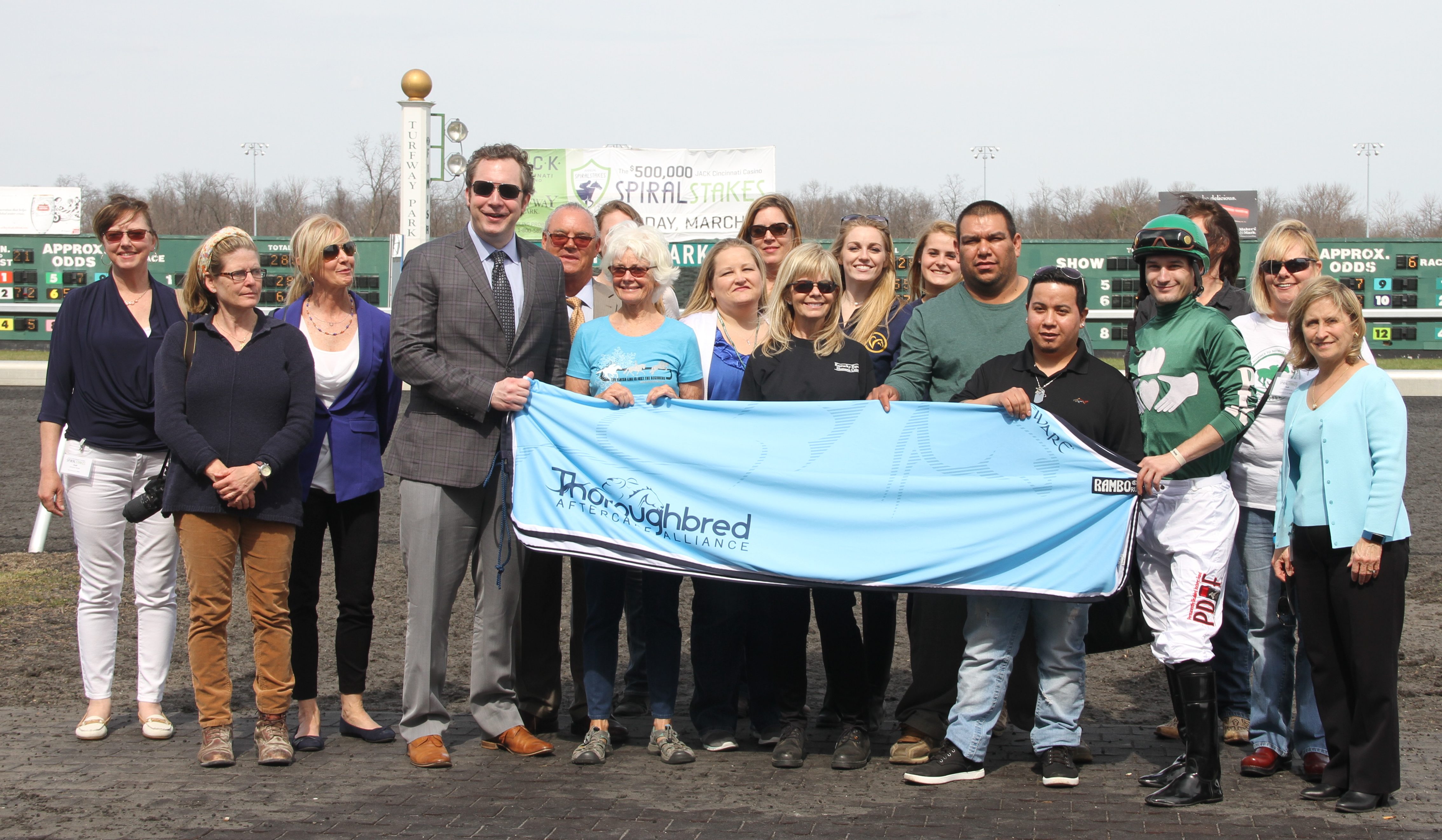 EquiLottery is proud to join forces with the Thoroughbred Aftercare Alliance as its newest industry stakeholder member. The TAA is the national leader in accreditation and financial support for aftercare organizations that retire, retrain and rehome Thoroughbreds after their racing careers are completed.
"The EquiLottery mission has always included being a part of the solution to the problems facing the industries we serve," said EquiLottery Founder and CEO Brad Cummings. "Joining the Thoroughbred Aftercare Alliance as an Industry Stakeholder only furthers that mission. We have been very impressed by the tireless work and dedication shown by Stacie Clark-Rogers and her team to ensure Thoroughbreds have a good life after their racetrack career is over. EquiLottery is proud to stand with them and the entire TAA board as we all work to better the industry we love so dearly."
As an Industry Stakeholder, EquiLottery will make an initial donation to kick off the partnership and has pledged a minimum of $1,000 for each lottery offering EquiLottery per year, tying its future expansion to the financial outlook of the TAA. Following a strict code of standards reviewed and approved by the American Humane Association and the American Association of Equine Practitioners, the TAA represents an industry united initiative that counts supporters from all facets of the racing industry and was initially funded by seed money from Breeders' Cup Ltd., The Jockey Club and Keeneland Association, Inc.
"We are delighted to count Brad and the EquiLottery team as the newest supporters of the TAA," said TAA Operations Consultant Stacie Clark-Rogers. "Having the foresight to make this kind of commitment at such an early stage in their company's lifespan speaks volumes for the character of the founding team and the exciting future for this important industry innovation. We look forward to counting EquiLottery as supporters of the TAA for years to come."
Since its public announcement over the summer of 2014, EquiLottery has worked diligently to develop its lottery product based on the results of live horse racing. During that time, this innovative company has structured agreements with lottery industry leader IGT Global Solutions and tote system leader AmTote International to be able to deliver a cohesive lottery experience for state lotteries and their players. EquiLottery is also in development on its IOS and Android mobile app which will allow players features such as watching races live and on replay, scanning tickets and setting push notifications for upcoming races all from the convenience of their mobile devices.
About the Thoroughbred Aftercare Alliance
Based in Lexington, Kentucky, the non-profit Thoroughbred Aftercare Alliance accredits, inspects and awards grants to approved aftercare organizations to retire, retrain and rehome Thoroughbreds using industry-wide funding. Along with continued funding from its original partners Breeders' Cup Ltd., The Jockey Club, and Keeneland Association Inc., the TAA is supported by owners, trainers, breeders, racetracks, aftercare professionals and other industry groups. To date, 64 aftercare organizations supporting more than 180 facilities across the U.S. and Canada have been granted accreditation and received funding from the TAA. To learn more about the TAA, visit thoroughbredaftercare.org.