Equine Rescue of Aiken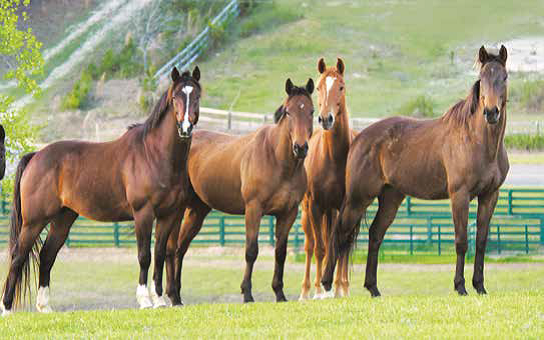 Services: Sanctuary, Rehabilitation, Adoption, Equine-Assisted
Location: Aiken, SC
Founded: 2006
Social:
Average Number of Thoroughbreds: 30
---
Located in the heart of Aiken, South Carolina's famed horse country, Equine Rescue of Aiken is a pastoral sanctuary for unwanted horses. Established in 2006, the mostly volunteer- run operation has adopted out approximately 700 horses, many of them at risk and in need of a new home.
Equine Rescue of Aiken also works with racetracks to identify and acquire horses that are no longer competitive, to repurpose them for second careers in forever homes, and the organization accepts horses from owners no longer able to care for them.
Equine Rescue of Aiken is the largest horse-rescue center in the southeastern United
States. Its 90 acres include rehab/quarantine paddocks, stalls, pastures, and paddocks with spacious run-in sheds. At any given time, the organization is home to 60 to 70 equines of all breeds — from ex-racehorses, draft crosses, former polo ponies, and even a feral mustang. About a dozen horses are available for adoption at any given time. Several horses at are permanent sanctuary residents.
In addition to adoption and rehab, Equine Rescue of Aiken is a contributing member to its community, hosting educational workshops, volunteer youth days, and school visits.
Uniquely, the 501(c)(3) nonprofit organization supports the local county Pre-Trial Intervention Program, in which first-time offenders may fulfill required community service hours by working at the facility. It also partners with the Saratoga War Horse program to assist war veterans suffering from PTSD by using horses as therapy to heal emotional wounds.
Annual operating costs are approximately $500,000, which pays for veterinary and farrier care, tack, feed, bedding, and grooming supplies. Volunteers do most of the hands-on chores, as well as assisting at events, communicating via social media, coordinating mailings, and producing e-newsletters. Fundraisers have included a pancake breakfast and a barn and tack sale.
Tax-deductible donations may be made to Equine Rescue of Aiken.