By Alexandra Kokka
Frank's Gift, an unraced son of Temple City, came to TAA-accredited New Vocations in January of 2019. The gelding was adopted at the end of May by Victoria Kupets under the advisement of her trainer, Lauren Burke.
"We looked at many options for finding the right horse for her, and it turned out that adopting Frank was the perfect fit," Burke said.
Frank's Gift has been honest and adjustable since his adoption and has navigated numerous shows with both Kupets and Burke.
"Knowing he is going to be a youth horse soon, I did a good bit of desensitizing and working on getting him quiet and trusting," Burke said. "He's hacked every inch of our farm, opened every gate, and checked every fence; he loves having a job and has learned a lot doing it."
Burke has allowed the Kentucky-bred to explore several different disciplines in an effort to determine what he'd be best suited for.
"He is very honest and trainable, and that good attitude has had a lot to do with our success thus far," Burke said. "He has good gaits and balance, and has a bright future as a sport and pleasure horse."
Frank's Gift, or "Midnight Bleu" has made quite a name for himself by consistently placing in the ribbons in a variety of disciplines.
"So far Frank has done combined tests, dressage shows, western pleasure, the T.I.P. Championships, demos at Breyerfest, cross country schooling, hunter paces, fox hunting, and most recently the Thoroughbred Makeover," Burke said.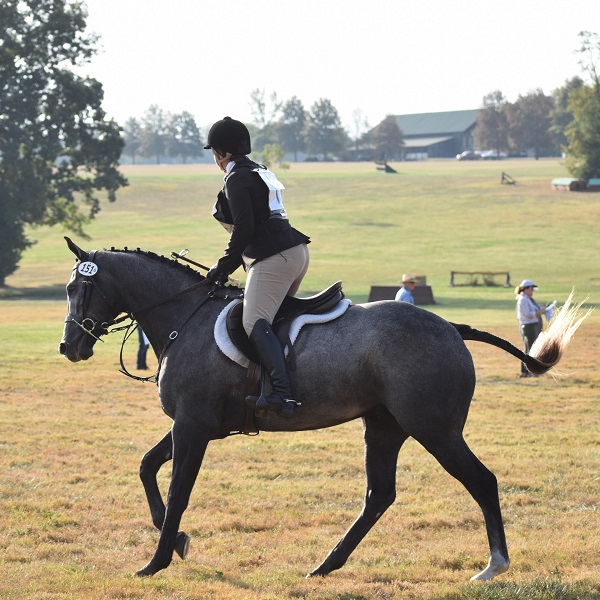 Most recently, Burke and the 3-year-old earned a second out of 118 in dressage and a second out of 21 in field hunters at the 2019 Thoroughbred Makeover. Before that, Burke, Kupets, and "Midnight Bleu" earned the TAA High Point award in pleasure at the 2019 T.I.P. Championships.
What's next for this star on the rise?
"He'll hopefully go out fox hunting some this winter," Burke said. "As well as growing his partnership with his young owner, and working toward them eventing and showing together next year."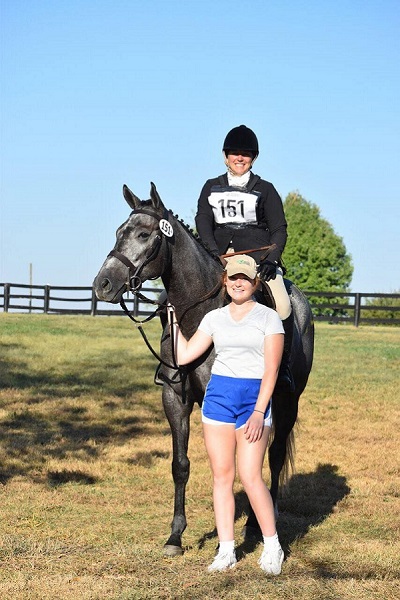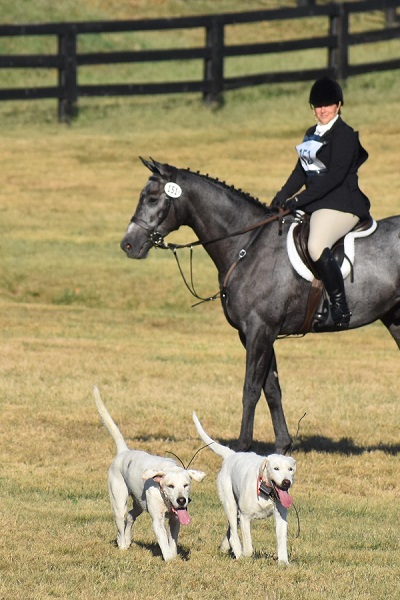 Photo: Lydia Davis