R.A.C.E. Fund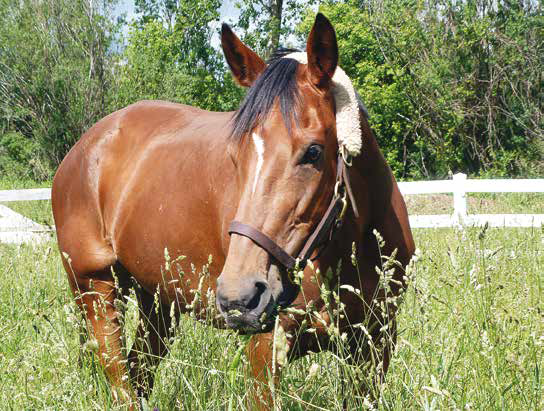 Services: Sanctuary, Rehabilitation, Adoption
Location: Harrisburg, PA
Founded: 2004
Social:
Average Number of Thoroughbreds: 11
---
The R.A.C.E. Fund, Pennsylvania's first Thoroughbred retirement program, was founded in 2004 by Patricia Bewley, Marlene Murray, and Diana Meyers, daughters of veteran trainer Art Kelley. Patricia and Marlene trained Thoroughbreds as well, and Diana worked as an exercise rider and pony girl. The acronym R.A.C.E. stands for Retirement Assistance and Care for Equines.
"The reason we started the R.A.C.E. Fund was not only to help Thoroughbreds after their racing careers ended but also to bring awareness about the need for funding retirement, rehabilitation, and especially long-term care for sanctuary horses," Murray said. "Although we do adopt out some horses, our main focus has been on rescuing auction-bound Thoroughbreds and horses that cannot go into a second career as they are at higher risk."
Over the past 17 years, the R.A.C.E. Fund has assisted with the retirement and/or rescue of more than 100 Thoroughbreds and racetrack pony horses.
The R.A.C.E. Fund utilizes an intermediate farm in Pennsylvania for temporary layovers and quarantine horses coming from auctions. In addition, it has six participating farms in four states where horses are sent for retraining, rehabilitation, or, if necessary, long-term retirement.
Mares adopted through the program may not be bred. Horses placed into new homes will be monitored for life.
Adopters are required to send photos every three months and at the end of the year must submit an Annual Records Report listing any veterinary/farrier procedures that have been done, including vaccinations, de-wormings, trims, etc., and who provided those services. Participating farms also are required to send a report for each R.A.C.E. Fund horse stabled at its facility.
Each year the R.A.C.E. Fund holds an online auction to help raise funds, in addition to applying for grants and receiving donations from individual supporters.