By: Alexandra Kokka
In February of 2000, a dark bay colt was born in Virginia out of stakes winner Woodlea (Baederwood). At 3, Sawdust earned black-type when running third in the John D. Marsh Stakes at Colonial Downs. After 43 starts, the warhorse retired to TAA-accredited MidAtlantic Horse Rescue with a record of 6-7-8 and earnings of nearly $95,000.
As teenagers, both of Al Gillen's daughters were horse crazy, and like many horse crazy teenagers, they wanted to adopt a horse.
"My younger daughter always enjoyed challenging horses, wanted to find a horse that needed a home, and decided she wanted an OTTB," Gillen said. "We adopted through MidAtlantic Horse Rescue because we felt comfortable that this organization was not in the business of selling horses, but was in the business of placing horses into forever homes."
Upon being shown to Gillen's daughters, Sawdust instantly stole the show.
"Bev Strauss of MAHR paired my daughters up with Sawdust as he had good ground manners and my younger daughter fell in love with him immediately," Gillen said. "I really had no voice in the selection. His name was immediately changed from Sawdust to 'Stardust.'"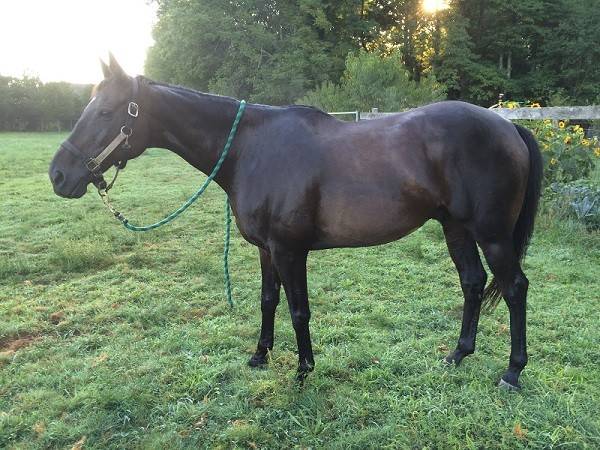 For a few years, "Stardust" carried Gillen's daughters down trails, through lessons in the arena, and occasionally around local parks before they left for college.
"My daughters both went to college, became adults with careers, and left their passion for horses behind," Gillen said. "I found myself owning a pretty strong-willed OTTB that I couldn't ride. I talked a trainer into teaching me how to ride, using 'Stardust' as a lesson pony–not the smartest move, but somehow it worked out. Being a sometimes-difficult ride, Stardust taught me very quickly how to be a strong and confident rider."
Now, 12 years later, this unexpected partnership is still going strong. Gillen and "Stardust" are avid trail riders and hunter pace competitors who reportedly hold their own in the competitive open or senior divisions.
"At this point 'Stardust' is 20-years-old, so my primary goal is to keep him healthy and sound so we can continue riding together well into his senior years," he said. "He is doing quite well, and we have competed in probably 150 hunter paces, taken ribbons in about 70 of them, and ridden thousands of miles together."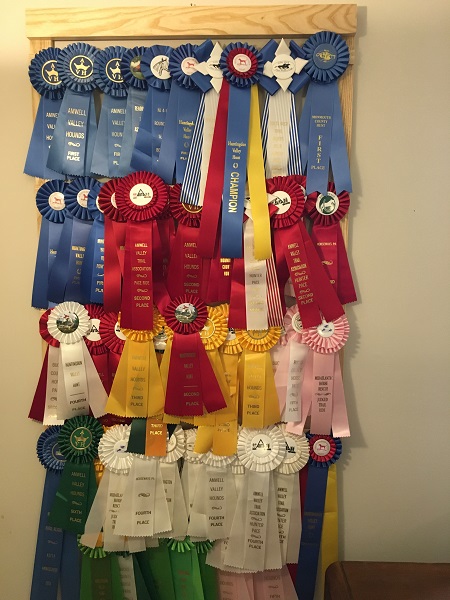 As many have done before him, Gillen bought his daughters a horse but gained a lifelong friend.
"Nobody saw this taking the course it has, and 14 years ago when 'Stardust' came into our family, I never imagined that I would take to riding as I have," he said. "We bought the requisite equipment: saddle, trailer, truck to pull the trailer, and then finally a farm for him to live on. Who would have thought!"