Preakness
6th Annual ABR Preakness Party
JOIN US for the biggest party on the biggest racing week of the year in Maryland — The 6th Annual America's Best Racing Preakness Party at The Mt. Washington Tavern.The event is sponsored by Sagamore Racing and benefits the Thoroughbred Aftercare Alliance and Beyond the Wire.
Read More >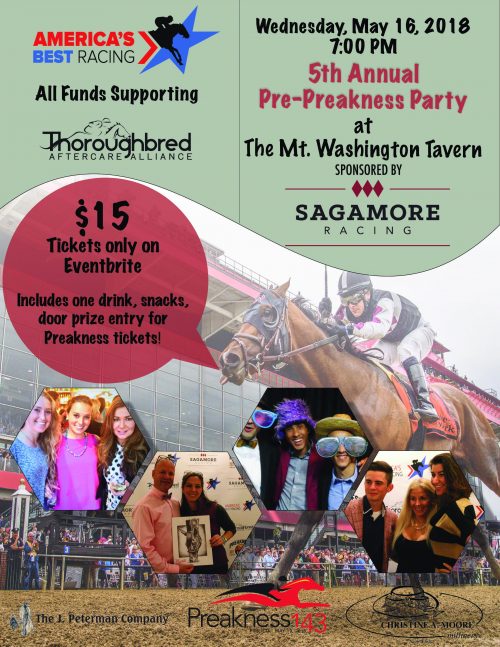 ABR Preakness Party to Benefit TAA
Tickets are now on sale for the fifth annual America's Best Racing Pre-Preakness Party, to be held May 16, 2018, at the Mt. Washington Tavern in Baltimore. The Thoroughbred Aftercare Alliance will be the beneficiary of all tickets sold and a silent auction at the event.
Read More >