Win Place Home
TAA's Inaugural 'Off to the Races' Auction Success Attributed to Donors
The Thoroughbred Aftercare Alliance closed its inaugural Off to the Races online auction Thursday, Feb. 10 in conjunction with the 51st Annual Eclipse Awards. Due to the generosity of their donors, the TAA raised $35,125 from the 12 offered VIP experience packages. From Jan. 28 to Feb. 10 the public had the opportunity to bid […]
Read More >
Dream Police
After stumbling across Dream Police's profile online at TAA-accredited Win Place Home, Sydney Gilmartin knew the Wildcat Heir gelding was the horse for her.
Read More >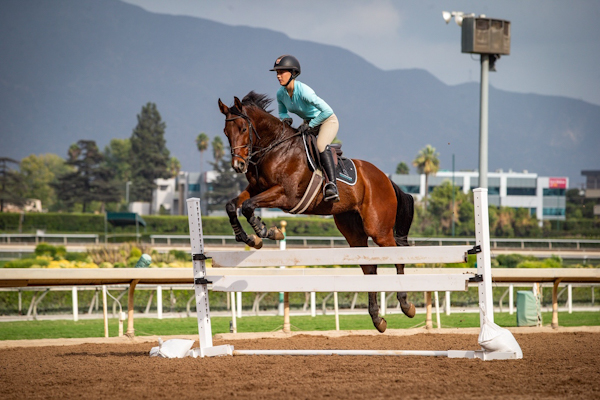 CARMA An Invaluable Resource for California Horsemen
The last time the Breeders' Cup was hosted in California at Del Mar in 2017, a gelding named Noble Nick ran a distant fourth in the Marathon Stakes Presented by TAA (G2). Through the help of the California Retirement Management Account, the son of Zensational found a home off the track. He first went to a layup facility for rehab before making his way to TAA-accredited Win Place Home.
Read More >