The Exceller Fund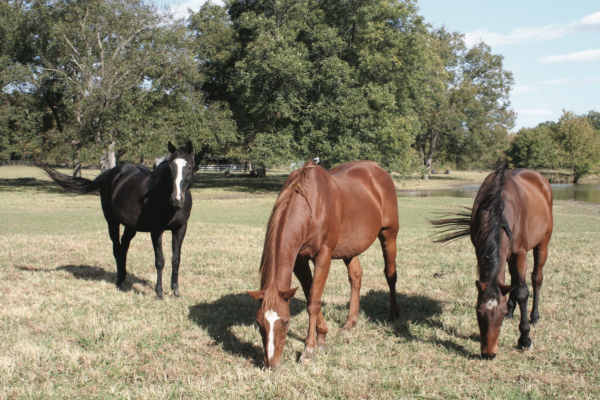 Services: Sanctuary, Rehabilitation, Retraining/Adoption
Location
: Lexington, KY
Founded
: 1997
Social:
Average Number of Thoroughbreds
: 50
---
In the beautiful springtime of 1997, American Hall of Fame champion Exceller was led to his death in a Swedish slaughterhouse. Five months later, a group of concerned racing fans came together to form an organization they hoped would make a difference in saving other Thoroughbreds from that dark fate. They would call it The Exceller Fund.
The Exceller Fund has since become one of the best-known, most proactive horse-rescue agencies in North America, having worked – sometimes in conjunction with other nonprofit rescue groups – to provide a future beyond the finish line for innumerable ex-racehorses and to transition them into successful second careers. The Lexington, Ky.-based organization today has a nationwide membership, with monthly pledges beginning as low as $15. It is also supported by grants, tax-deductible donations, and money garnered through major fundraisers.
The Exceller Fund population, generally between 45 and 50 horses, boards at private farms, with a per diem paid through the organization for their support. Approved facilities in five states have been selected for the quality of their care in various areas, including rehab from injuries, retraining, and dealing with geriatric cases.
A major campaign called "Racing Warriors" has focused on hard-raced runners with 50 or more career starts who are no longer competitive, horses The Exceller Fund describes as the "unsung heroes of racing." Because of wear and tear from long years on the racetrack, many simply have no future as riding horses, so The Exceller Fund networks to provide these permanent retirees sanctuary for life.
Current "Warriors" include Citizen John (132 starts), Sweetlandofliberty (139 starts), and Ww Conquistador (138 starts). These horses gave years to the sport but were unsuitable as riding horses following their strenuous years on the track. However, The Exceller Fund partners with a treatment center for troubled youths and some of these warriors have had success as therapy horses. Regardless of their ability following their racing careers, all have found their forever home with The Exceller Fund.
The organization also provides sanctuary for horses with low adoption potential, as well as helping to re-home them.