Thoroughbred Aftercare Alliance intern Alex Kokka was named Outstanding Intern during the University of Kentucky's Ag Equine Program Internship Showcase Dec. 6.
"I've learned so much during my time with the TAA and am honored to have earned such an achievement," Kokka said. "I look forward to continuing to work with the TAA after graduation."
Kokka interned with the TAA during the fall 2018 semester and graduates this month with a Bachelor of Science in Equine Science and Management. In her time with the TAA, Kokka assisted with marketing and events, including the second annual Equestricon where the TAA was the official charity partner.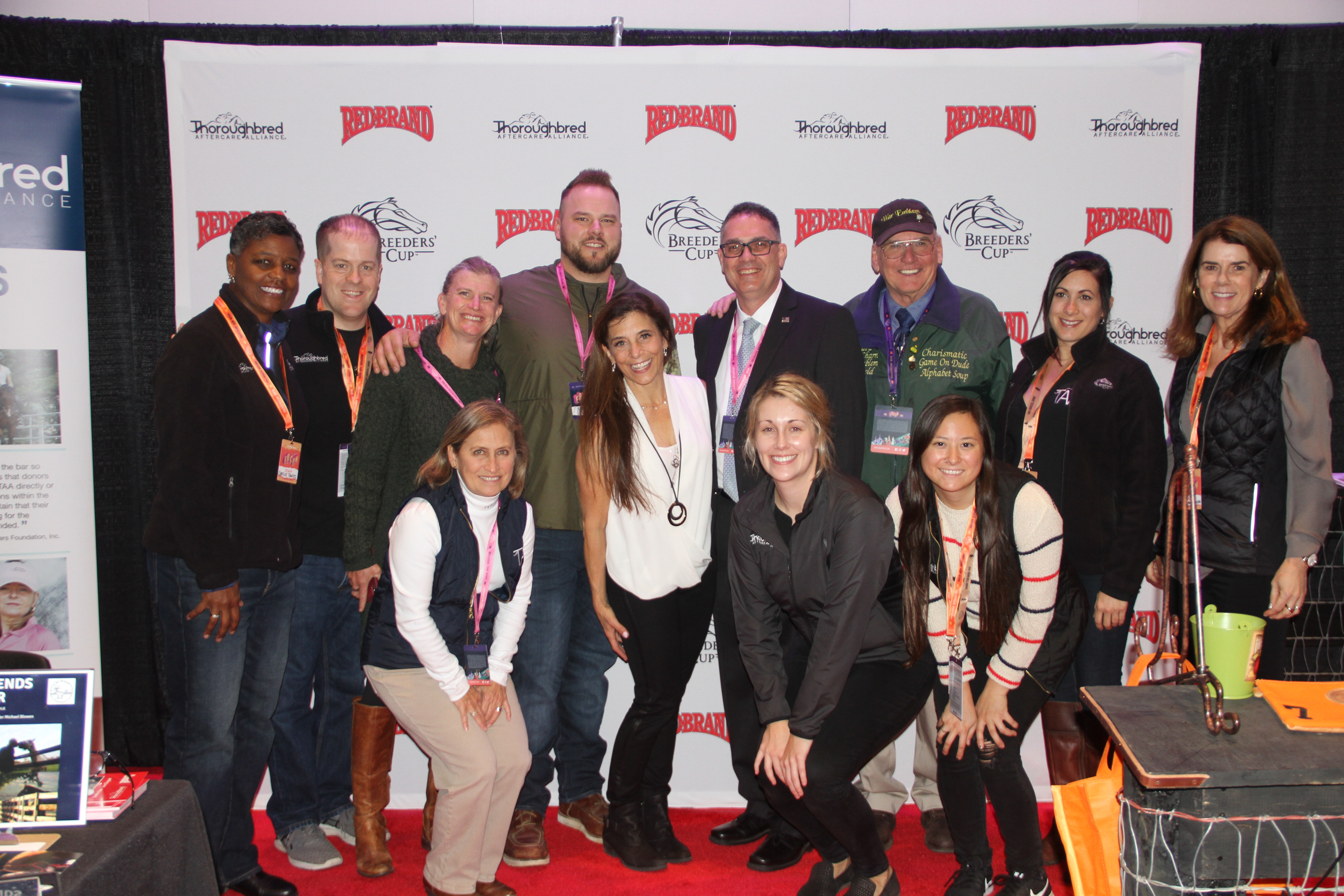 The TAA team (plus Joell Dunlap, Jeff Tow-Arnett, James Stewart, and Michael Blowen) at Equestricon. 
"The TAA is so thankful for Alex's hard work this semester," TAA marketing and communications manager Erin Shea said. "Every day she was with us, she gave 100%. Her willingness to learn, implement creative solutions, and ask questions showed her dedication to the industry and to aftercare. We know that she will be a great asset to the Thoroughbred industry."
"The internship program, within the Equine Science and Management degree program, is an essential component to growing our students as leaders within the equine industry," UK Ag Equine Programs internship coordinator Savannah Robin said. "Students like Alex embody the impact that an internship can have on them transitioning from a student to a professional. We are also thankful for the partnerships with organizations like the TAA in offering opportunities for our students to develop and for investing the additional time into students to ensure that occurs."