Brook Hill Retirement Center for Horses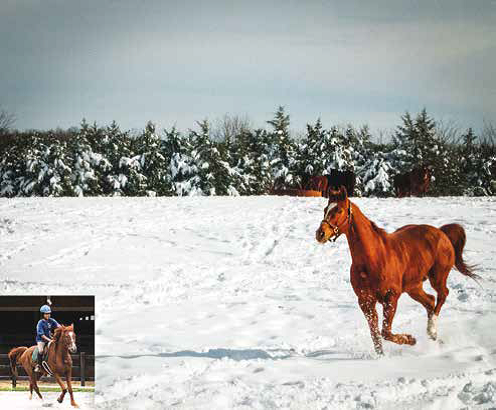 Services: Sanctuary, Rehabilitation, Adoption, Equine-Assisted
Location: Forest, VA
Founded: 2001
Social:
---
Since its inception in 2001, Brook Hill Retirement Center for Horses has been unique in its focus on working with lame horses.
Fully accredited by the Global Federation of Animal Sanctuaries and the Thoroughbred Aftercare Alliance, the nonprofit organization is a rescue, rehabilitation, and retirement center that utilizes an experienced team of veterinarians to create individual rehabilitation plans for each horse that comes into its program.
The plan begins in an on-site lab where horses can receive physical therapy, radiographs, wound care, medications, farrier and chiropractic work, and whatever else is necessary to aid in their recovery.
Well-screened volunteers of all ages help with the Brook Hill mission in handling basic equine care, farm maintenance, and office work, while college interns earn academic credit assisting in rehab efforts. The average stay for a Brook Hill horse is 12 months, during which time most residents recover from their injuries and are retrained for new jobs.
Along the way, Brook Hill began pairing rescue horses with disadvantaged, at-risk, or disabled teens. They found that an almost magical, mutually beneficial relationship often developed, wherein the at-risk teens helped care for the horses, and in turn, the horses helped the teens develop life skills. These life skills learned, combined with traditional tutoring offered at the farm, has led the teens to improve their academic
performance.
Because of the success of the equine therapy programs, the farm has earned the designation of a PATH Premier Therapeutic Riding Center. In 2017, Brook Hill collaborated with the local school system to bring the benefits of equine therapy with rescue horses to at-risk teens in alternative education.
Many Brook Hill horses have been leased free of charge to pony clubs or 4-H members, and when they can no longer do performance jobs, those that can are retrained for use in therapeutic riding programs. Still others find permanent sanctuary at the farm.
To date, Brook Hill has rehabilitated and placed close to 500 horses.
---
Brook Hill Retirement Center for Horses Success Stories