The Bright Future of Fast Leroy Brown
Monday, September 25, 2023
By: Thoroughbred Aftercare Alliance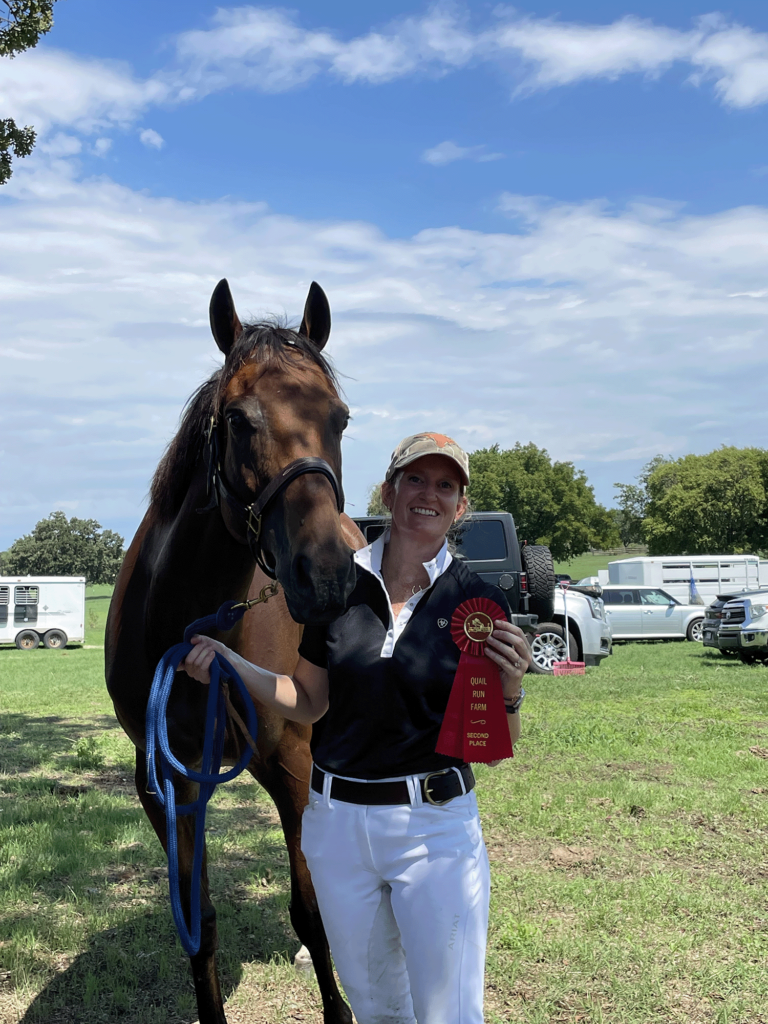 The Son of the multiple graded stakes winner Early Flyer, Fast Leroy Brown would only start on the track five times in his entire racing career. Never breaking his maiden, it was clear to trainer Dallas Keen and the rest of Fast Leroy Brown's connections that the three-year-old gelding just wasn't interested in racing. Luckily for "Leroy," his connections at the track ensured that he went to an excellent retirement facility.
Founded in 2008 by Donna Keen, wife of Thoroughbred trainer Dallas Keen, Thoroughbred Aftercare Alliance-accredited Remember Me Rescue was started with the mission to provide owners and trainers with a safe, trustworthy option for retiring their equine athletes. So just three days after Leroy's final race at Louisiana Downs in September 2018, Leroy was headed to Keen and her team in Burleston, TX.
While Leroy was adjusting to life off the track, April Prince was busy looking for her next Eventing prospect. "I wrote to several rescues while looking for my horse," April reported. There was something about Remember Me Rescue that stood out to her because she decided to make the trip to meet and try some of the horses they offered.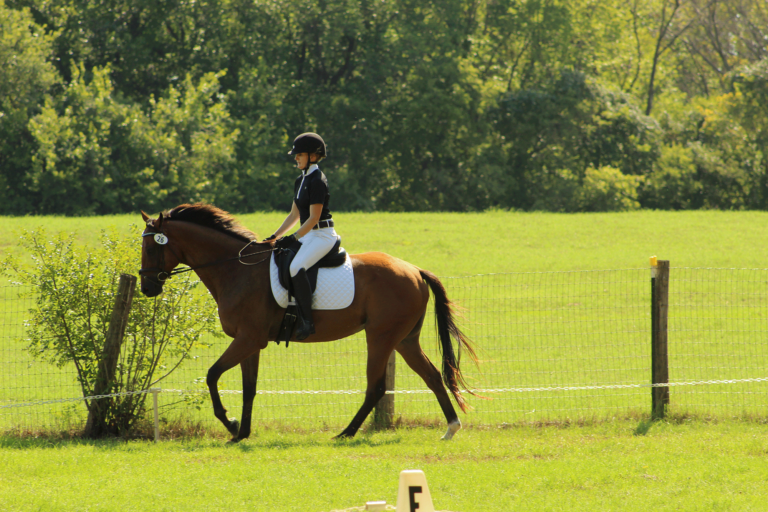 After looking at a few but not feeling a strong connection, April finally met Leroy. "I knew Leroy and I were a match!" she said, citing his sweet demeanor as what sealed the deal. "I'm an adult amateur, and I knew I wanted a horse that would make me feel safe," said April. "Leroy certainly calmed me."
For the last four years, April and Leroy have taken things easy, allowing the young Thoroughbred to ease into his retraining and build a solid foundation. "We've taken our time, as I've done a lot of the retraining myself," April said. "We started working on dressage, did small schooling shows, attended clinics, and have a solid training program." The duo's slow and steady approach has already paid off, as they boasted a second-place finish at a recent combined test!
The future looks bright for Fast Leroy Brown with April's goals remaining clear and consistent. "We're at the starter level gaining confidence, and I hope we can slowly make our way up the levels," she reported. "I feel so lucky that I found Leroy. He is such a joy to be around, and we have learned so much together." April hopes that they are able to compete in the Novice Eventng devision some days soon!
Do you have a success story that you would like to share?
Submit your experience with an accredited organization here: