Thoroughbred Aftercare Alliance intern Kayla Sheets was named Outstanding Intern during the University of Kentucky's Ag Equine Program Internship Showcase April 18.
"I am so thankful for the opportunity I had to intern for the TAA," Sheets said. "They have been so welcoming from the start and it was an honor to win this accomplishment with their support."
"Kayla has truly been an asset to the TAA," TAA inspections coordinator Suzie Picou-Oldham said. "In her short time with us, she has easily embraced the understanding and mission of the TAA and Thoroughbred aftercare. The TAA, as an organization, has many moving parts, and Kayla has a 'get it done' approach that has been so valuable and appreciated by all of the TAA staff."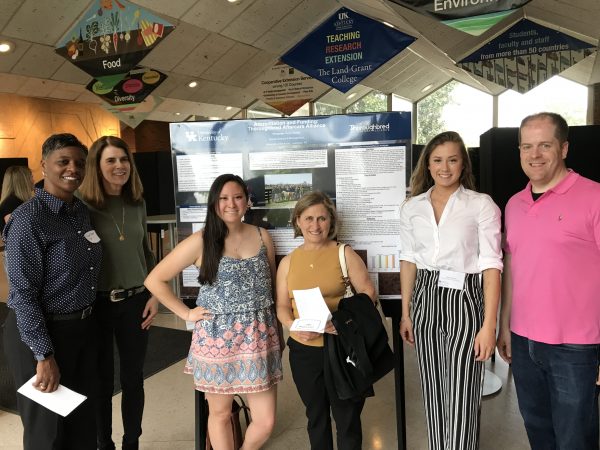 Sheets interned with the TAA during the spring 2019 semester and graduates in May with a Bachelor of Science in Equine Science and Management. In her time with the TAA, Sheets assisted in creating a strategic growth plan and took a deep dive into the TAA's grant and organization data to measure the TAA's impact across the country. After graduation, she will work at a feed company as an equine nutritionist.
Previous TAA intern Alex Kokka, who is now the TAA's marketing and data coordinator, won the Outstanding Intern award for the fall 2018 semester. Read more.