There are 17 Thoroughbreds competing this year at the Land Rover Kentucky 3-Day Event. As one of the only 5* rated events in North America, this is Eventing's premiere showcase of its top equine athletes. The epitome of athleticism and versatility, there are many off-track Thoroughbreds competing this weekend as a second or even a third career after racing.
Follow along on the TAA's social media to keep up with the OTTBs of the #BestWeekendAllYear at LRK3DE!
The competitors are still settling in at the Kentucky Horse Park, but in the meantime we'd like to introduce you to a few of the Thoroughbreds of the Kentucky 3-Day:
CCI5*-L
BOGUE SOUND and Jessica Phoenix (Image: Liz Crawley Photo)
Bogue Sound (JC: BOGUE SOUND) is a Kentucky native, foaled on February 27, 2007, to breeder Kames M. Herbener Jr. 
A Fasig-Tipton graduate, Bogue Sound only started seven times on the track before he was sold to 3-day eventing trainer Dorothy Crowell's farm as a sales horse. It didn't take long for "Bogie" to be purchased by one of Phoenix's students, Amara Hoppner.
Phoenix immediately fell in love with Bogie and his character. As a Thoroughbred, he possesses a top-notch gallop, incredible scope, and willingness to go forward that also made him the perfect upper-level contender and soon Phoenix took over the ride from Hoppner. 
BOGUE SOUND's Top Results:
2020 Tryon International 3-Day Event CCI4-S – 5th

2021 Land Rover Kentucky 3-Day Event CCI4-L – 8th 

2021 Maryland 5 Star at Fair Hill CCI5-L – 21st (out of 46 starters)

2022 Chattahoochee Hills International CCI4-S – 11th \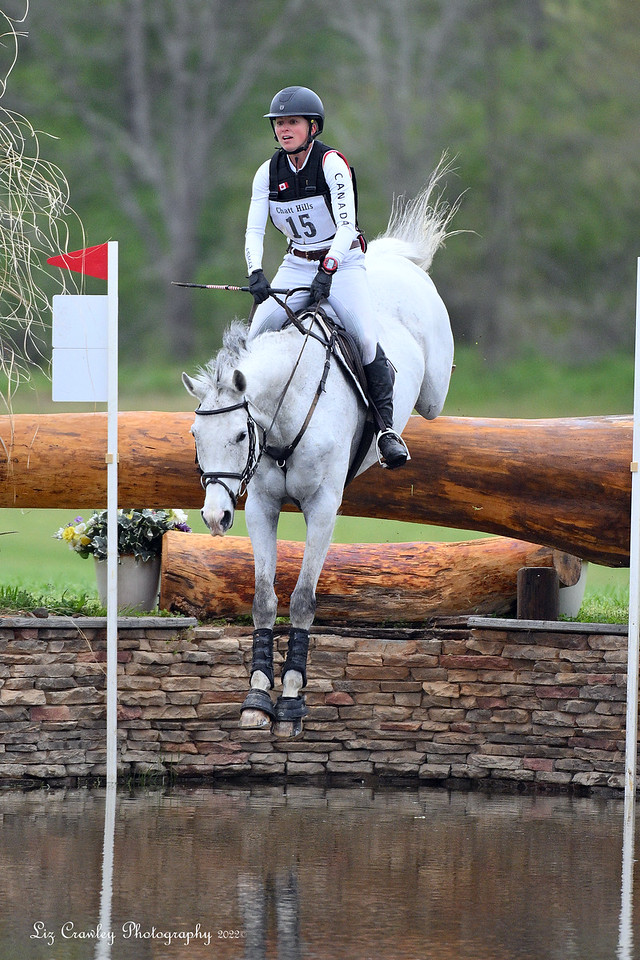 WABBIT and Jessica Phoenix (Image: Liz Crawley Photo)
Wabbit (JC: MOLINARO KISSING (ON)) was foaled on March 30, 2010 at Molinaro Stable in Ontario, Canada. The gray gelding ran five times at Woodbine Racetrack before he retired from racing. 
Wabbit and Bogie both competed in 2019 at the Land Rover 3-Day Event in the 4*, with Wabbit earning a top 10 finish for Phoenix. 
WABBIT's Top Results:
2021 Land Rover Kentucky 3-Day Event CCI4-S – 10th 

2021 Morven Park Fall International CCI4-L – 8th

2021 Chattahoochee Hills International CCL4-S – 20th 
Other OTTBs competing in the 5*:
SEA OF CLOUDS ridden by Phillip Dutton (USA)
LET IT BE LEE ridden by Elisa Wallace (USA)
AP PRIME ridden by Leah Lang-Gluscic (USA)
SOROCAIMA ridden by Buck Davidson (USA)
PALM CRESCENT ridden by Meghan O'Donoghue (USA)
STEADY EDDIE ridden by Michael Pendleton (USA)
CCI4*-S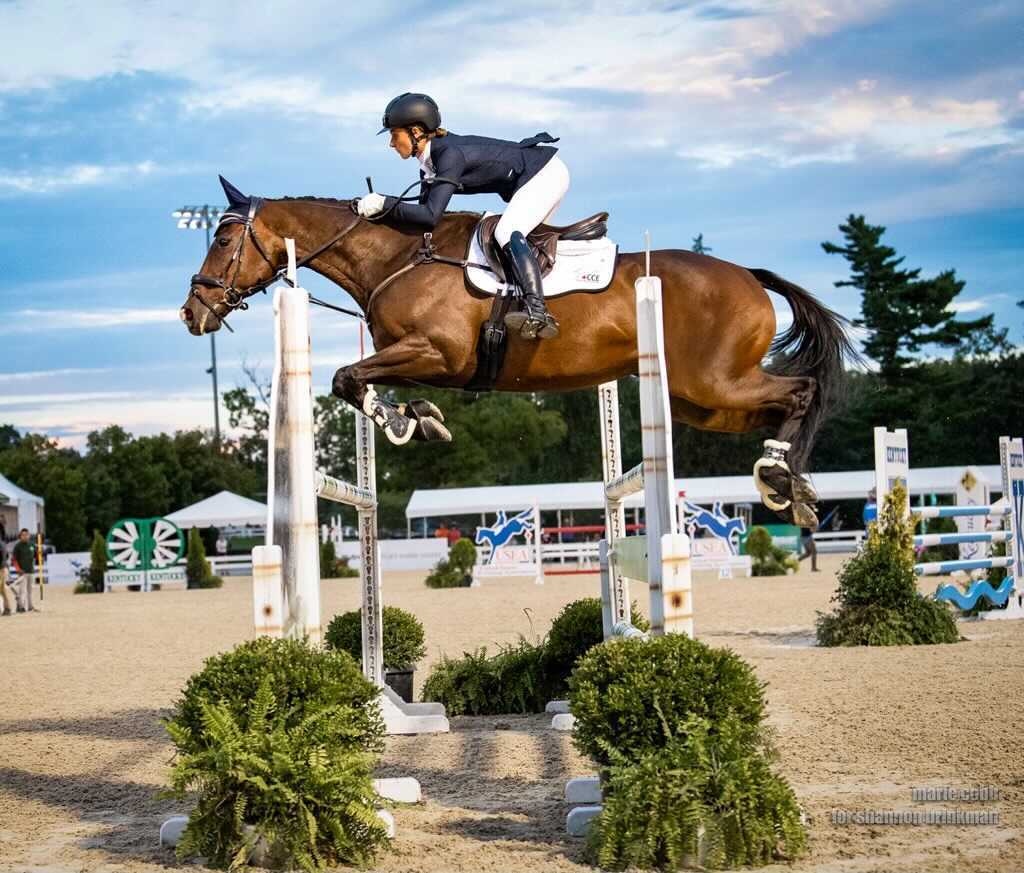 CROSBY'S GOLD and Madeleine Scott (Image: Shannon Brinkman Photography)
Based in British Columbia, Canada, Madeleine Scott will be making her Land Rover Kentucky 3-Day Event debut this weekend on Crosby's Gold. 
The son of Bright Valour was bred in British Columbia by Robert and Julie White. The dark bay gelding ran seven times before retiring in 2013. 
In the fall of 2015, Scott found "Crosby" and the rest is history. 
"I have always loved Thoroughbreds," Scott said. "It's a bit of a funny story, but when I started riding at the age of 12, I got hooked on a book series called Thoroughbred and had my mom get me all 80+ books out of the library. I was obsessed with how the series portrayed Thoroughbred horses– they seemed so athletic, willing, and versatile."
Scott's love of Thoroughbreds stayed with her as she got older and benefitted her in more ways than one.
"Most of my horses have been Thoroughbreds up to this day, because they were easy to get, and fairly inexpensive," Scott explained. "My family is not an equestrian one, so spending a lot of money on a horse, especially in the beginning, was not in the cards. I also think it is so great to take outcasts from the racetrack and give them a second chance at a different career in which many of them thrive."
Scott and Crosby have come a long way together since 2015, finishing their first CCI 4-S in 2021 in 15th place among professionals and olympic athletes. 
"It feels like such a huge accomplishment to complete something you have worked so hard for," Scott said. 
Other OTTBs competing in the 4*:
TWILIGHTSLASTGLEAM ridden by Jennie Brannigan (USA)
HARBIN ridden by Joe Meyer (NZL)
VINCENT CHASE ridden by Heather Gillette (USA)
CAMPGROUND ridden by Erin Kanara (USA)
JAK MY STYLE ridden by Buck Davidson (USA)
ARGYLE ridden by Skyeler Voss (USA)
TRULY WILEY ridden by Sarah Cousins (USA)
---
 Three-time Olympian and top-ranked Canadian eventer, Jessica Phoenix, will be signing autographs for one hour on Friday, April 29th (time TBD) at the Thoroughbred Aftercare Alliance booth (Booth #238) inside the Trade Fair.
Enter for a chance to win a Tipperary vest or helmet when you make a donation to the TAA at LRK3DE! Donations for this promotion must be made in-person at the TAA booth. 
Cover Image: Shannon Brinkman Photo