Our Mims Retirement Haven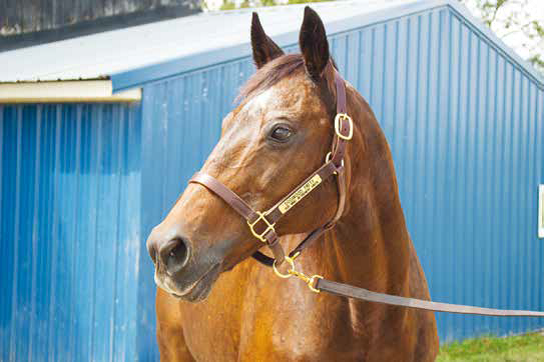 Services: Sanctuary
Location: Paris, KY
Founded: 2004
Social:
Average Number of Thoroughbreds: 80
---
Fifteen years have passed since the incorporation of Our Mims Retirement Haven as a nonprofit. In that time, Haven creator Jeanne Mirabito has overseen the restoration of health of many mares from disparate backgrounds. No matter where they came from or how they got to the Haven, each mare that arrived has found sanctuary in Paris, Ky., where love and attention is doled out as freely as individualized veterinary and nutritional regimens.
Board members Cheryl Bellucci (also responsible for Haven fundraising) and Laura Fallis work with Mirabito to make sure the needs of the horses are met.
Today, the Haven is home to 10 Thoroughbred mares and one gelding — Elmhurst, the 1997 Breeders' Cup Sprint winner and maternal grandson of Our Mims. He arrived in 2011 and now holds court with fans and visitors. Exciting Bucket is the oldest resident at age 31, with half of the mares at Our Mims being 25 or older.
The Haven always solicits volunteers to feed, groom, assist farriers and vets, mow, and help with general farm maintenance.
Fans have traveled to Our Mims from all 50 states and 20 countries. Visitors are welcome by appointment to see the Haven's residents and walk the cemetery, where almost all of the Haven's past horses have been buried. Each grave is marked with a stone and plaque indicating the horse's name and birth and death dates. In warmer months, beautiful flowers adorn the memorial garden. On May 7, 2017, the ashes of 1986 Eclipse champion older male Turkoman (son of Taba) were interred in the cemetery.
Farm residents have included Australian-born Princess Royale (who died at age 30); champion Turkoman's dam, Taba, who lived to 32; major stakes producer Iza Valentine (33); Grade 1 stakes winner Lotka (30); Alydar's (and Our Mims's) Grade 1-winning sister Sugar and Spice (27); and nine-time stakes winner Bel's Starlet (27).
---
Our Mims Success Stories