Second Wind Thoroughbred Project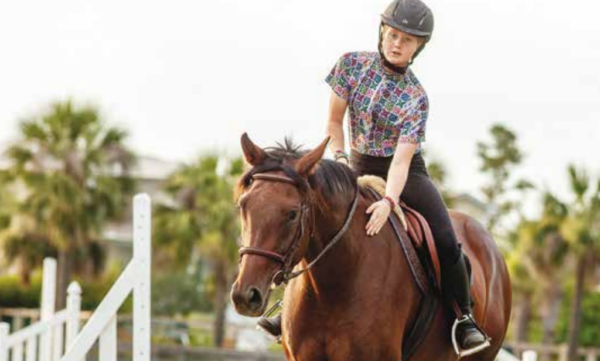 Services: Sanctuary, Rehabilitation, Retraining/Adoption
Location: Boyce, VA
Founded: 2015
Social:
Average Number of Thoroughbreds: 12
---
Second Wind Thoroughbred Project's founder and president, Dayle Eldredge, has been retraining off-the-track Thoroughbreds since she was a teenager. She estimates she has retrained and sold some 75 Thoroughbreds. When she heard about the TAA, she decided to form a nonprofit so she could help more horses after their racing days are over.
Second Wind offers rehabilitation, retraining, adoption, and permanent retirement. About half of its horses are retired and half are being retrained. We are very proud of the horses that have gone on to new homes – they are loved by their owners and are being ridden as show hunters, jumpers, dressage, or pleasure mounts. Our potential adopters are thoroughly screened.
Eldredge started Second Wind in Ocala, Fla., with her mother and a lifelong friend who also had owned and competed on Thoroughbreds. In 2019, the operation moved to Northern Virginia, and leased a 60-acre farm that includes 50 acres of lush grass in several large fields with oversized run-in sheds and a beautiful vintage barn. The farm is located in the heart of Virginia horse country, near Middleburg, an hour from Washington, D.C.
Since Eldredge is a USEF-licensed hunter/jumper judge, the focus of Second Wind is retraining for that discipline, but Northern Virginia riders are a diverse group, and people are interested in horses for fox hunting, eventing, and polo as well. We felt the adoption network in Virginia would be more broad than it was in Florida.
We are fortunate to be in such a horsefocused community, and have been made to feel very welcome. Volunteers have been eager to help. Some volunteers are "horse people," and others come from the city to be near the horses and help with grounds maintenance.
Second Wind is close to Charles Town racetrack in West Virginia, as well as the newly reopened Colonial Downs near Richmond, Va. Steeplechasing and point-to-point races are popular in the area, and there are hundreds of Thoroughbred breeding farms in Virginia.
The board of directors is a dedicated group of mature women made up of a horse show judge, steward, equine vet, Reiki master, competitive amateur hunter/jumper rider, and a farrier. We are all proud of this aftercare program, and love working with these deserving, amazing Thoroughbreds.