The Foxie G Foundation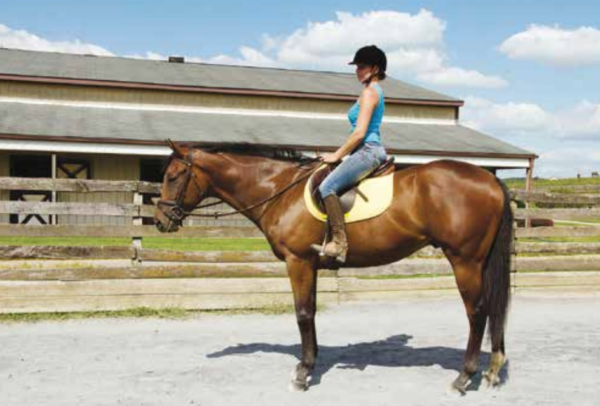 Services: Sanctuary, Rehabilitation, Retraining/Adoption, Equine- Assisted Program
Location
: Union Bridge, MD
Founded
: 2012
Social:
Average Number of Thoroughbreds
: 18
---
The Foxie G Foundation was established to honor the memory and zest for life of a charismatic racehorse named Foxie G.
Foxie G was graded stakes-placed and a multiple stakes winner of $392,568. After suffering from a severe case of laminitis while in training, the Maryland-bred son of Horatius was able to enjoy his retirement at Summer Wind Farm in Union Bridge, Md., where the organization is based.
Recognizing that some retired Thoroughbreds do not have the option for a place to retire or be trained for a second career, The Foxie G Foundation was formed to help others like its namesake.
While the primary goal for horses entering the program is adoption, some are not deemed adoptable due to physical limitations or age and are provided permanent retirement on the farm. Beginning in 2018, some of the permanent retirees have been used in various equine therapy programs that benefit the horses as well as the program participants.
Although entry into the facility is not based on success on the track, The Foxie G Foundation has a few well-known residents. Ravalo, a graded stakes winner of $1,348,769, and Fireside Brass, a multiple stakes winner of $444,993 in 89 starts, are two of the 38 permanent retirees.
Foxie G relies on donations and sponsorships to provide the retirees with the care they deserve.
Foxie G seeks permanent, adoptive homes for those horses that can be adopted out. Since Foxie G is based on a commercial Thoroughbred farm, the organization is able to provide rehabilitation or retraining for a horse after it is finished racing.
When a horse is ready to enter into the program, it is evaluated under tack and carefully matched with the right adopter.
Many of the adopted horses go on to a show career, while some are content to just become a member of their new adopted family. Any horse adopted out by The Foxie G Foundation can return to the farm at any time for any reason.