True Simon only ran four times. A life on the racetrack wasn't meant for him, as he never broke his maiden, but he retired to TAA-accredited Secretariat Center to start anew. The son of Harlan's Holiday is a half brother to millionaire Snapper Sinclair (City Zip), owned by TAA supporter Bloom Racing Stables.
Despite living in Ontario, Canada, Alicia Burberry headed to the Secretariat Center near Lexington, Kentucky determined to find her heart horse.
"I noticed Simon's big personality as well as his willingness and fast learning," Burberry said. "To this day, Simon is a barn favourite and can always make a crowd laugh. My first time riding him, he showed his ability to learn quickly when being taken over his first jump and that really stuck out to me."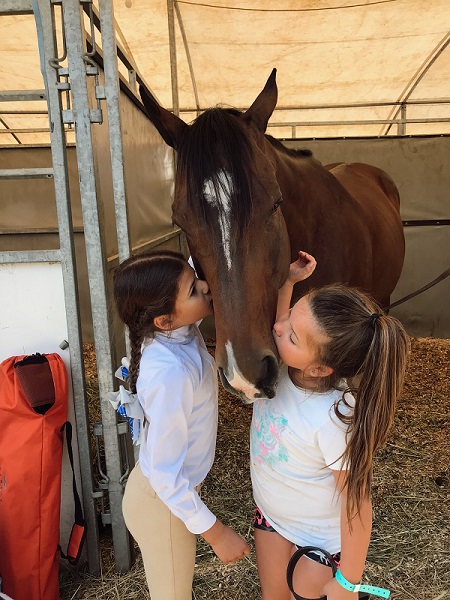 Now, more than three years later, this dynamic duo has found their stride in the jumper ring.
"This year we are competing in the Angelstone Silver Series and he's been nothing but perfect," Burberry said. "We competed in the 1-meter junior/amateur jumper division, where we are currently sitting in first overall for Week 2, as well as the 0.9-meter jumper medal in which we placed second, and we also did the 1.10-meter grand prix and finished top 15 with an unfortunate and unlucky rail. Overall, this year is starting to show all the hard work we've been doing and it's really starting to come together."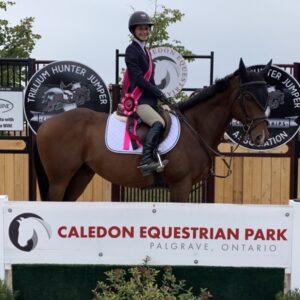 Looking forward, Burberry has big plans for the Kentucky-bred, and with their dedication and appetite for success the sky's the limit.
"Next year I would like to compete in the 1.10-meter division and hopefully do a few more A rated shows," she said. "My biggest goal is to qualify for the Royal Agricultural Winter Fair in jumpers."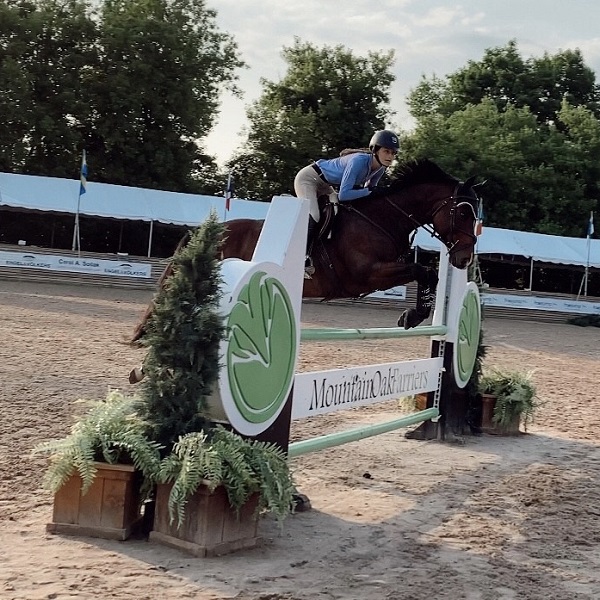 ---
Update 3/2/2022:
True Simon and Alicia have really grown together as a team over the last couple years.
Simon has truly shown his love for the jumper ring as the pair has competed mainly in the meter jumper classes as well as the 1-1.10 mini prix.
Burberry's goals for the 2022 season are to compete in the 1.10m at Angelstone as well as the mini prix, and she looks forward to the future and being competitive in the 1.10m classes.
"I really could not have asked for a better partner to show with all these years," Burberry said.