Hushin' Russian (ON) made just three starts for trainer W. Phillip Gracey before retiring with a record of 1-1-0 and earnings just under $50,000. The gelding's breeder/owner, William Diamant, is married to Vicki Pappas, founder of the Thoroughbred Aftercare Alliance (TAA)-Accredited organization, LongRun Thoroughbred Retirement Society. 
In operation since 1999, LongRun has worked tirelessly to place over 1,000 Thoroughbreds in adoptive homes. As the first industry-funded adoption program in Canada, they work directly with owners and trainers stabled at Woodbine and Fort Erie Racetrack to offer a responsible retirement option for their horses. 
Hushin' Russian (ON), now affectionately known as "Hushie," arrived at LongRun in July of 2020, just a few days after his final race at Woodbine. 
"He's just the sweetest horse," said Pappas. "Truly a barn favorite." 
While Hushie was adapting to life off-the-track, the Dinwoodie family was making a big change of their own.
Julie and her daughter, Abby, received the news that the mare Abby had been leasing was headed back to her owner. Now in need of a new mount, the Dinwoodies found LongRun. 
"A dear friend sent us a link to a horse at LongRun Thoroughbred Retirement Society and told us to fill out an application," Julie said. "We were told that the horse we were inquiring about wouldn't work for us, but that they had something in mind if we could be patient."
Patience is typically not what most 11-year-olds are known for, but Abby held out hope that LongRun would make good on their promise. On the same day they loaded her beloved lease horse onto the trailer, a devastated Abby and her mother headed to their appointment at LongRun. 
"Abby was heartbroken," Julie recalled. "But once she saw Hushie, she lit up and it was love at first sight."
It was Hushie's kind eye and gentle demeanor that soothed the Dinwoodie's broken hearts, and once Abby had her first ride on the bay gelding, it was a done deal.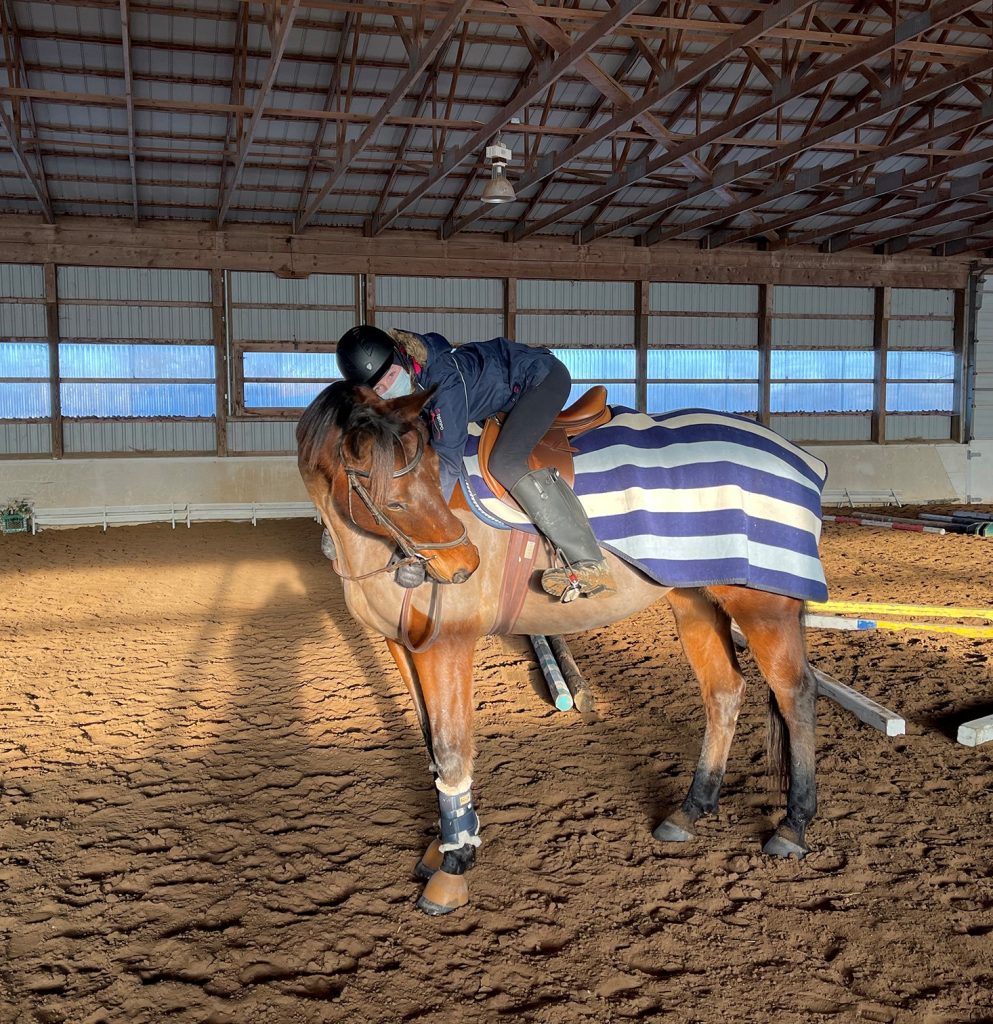 "[Hushie] wanted to please," Julie said. "Her coach rode him first, then Abby got on and he was so lovely— he just floated with her on him."
Just a few days later, the son of Silent Name (JPN) was on his way to start a new life with his junior rider. 
Initially, the Dinwoodie's intended to point Hushie towards the hunter ring, but once Abby tried her hand in eventing, there was no turning back for this eager duo. 
Hushie was adopted with the Hunter ring in mind as his second career, but since then Abby has caught the 3-Day Eventing bug, training with Siobhan O'Connor.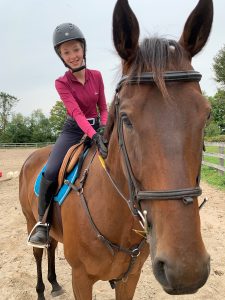 "[Hushie] is the perfect first horse for Abby," said Abby's eventing coach, Siobhan O'Connor. "He's loving and forgiving, in addition to being such an athlete. He's going to take her wherever she wants to go. They have such a great bond." 
Looking forward, the plan remains to continue Hushie's training slowly, allowing both horse and rider to develop at a natural pace. Abby and Hushie spent the winter in clinics with Ian Roberts and Alex Reinfels—schooling as much as possible—to develop skills across disciplines.
"He is such a smart, heavenly horse and her coaches are so proud of their progress," Julie said. "We may compete in one or two schooling shows this year and have signed up for Pony Club. We are just so excited at all of the possibilities that we are fortunate to have."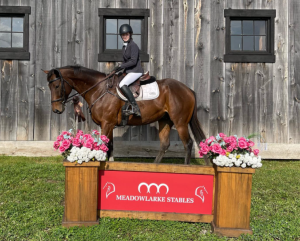 COVER IMAGE: Anneli Tapanila