Thoroughbred Retirement Foundation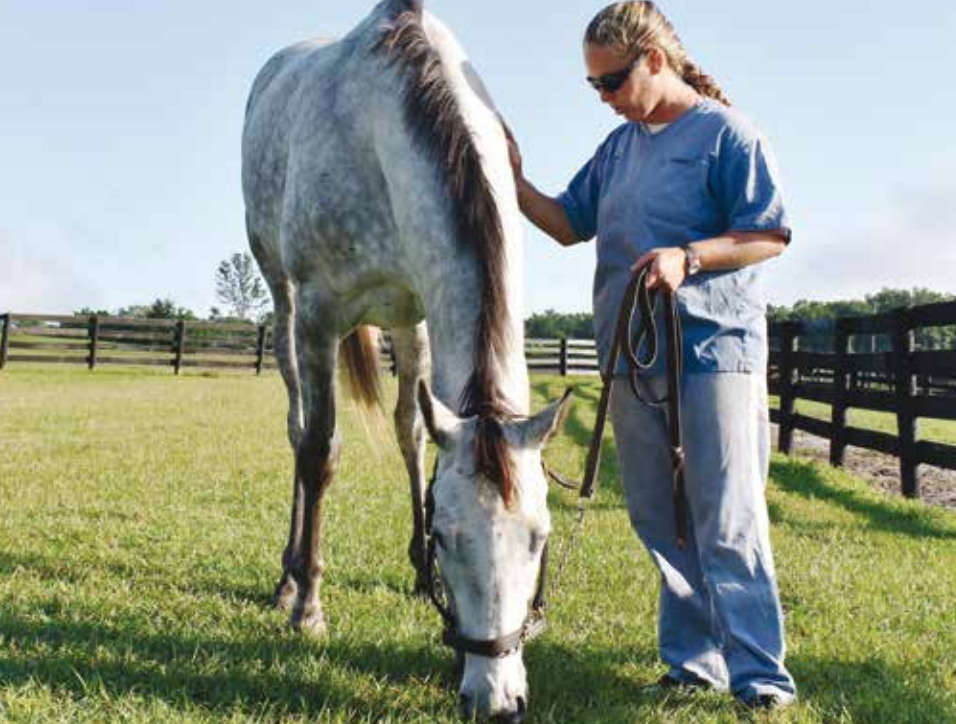 Services: Sanctuary, Rehabilitation, Retraining/Adoption, Equine-Assisted Program
Location
: Saratoga Springs, NY
Founded
: 1983
Social:
Average Number of Thoroughbreds
: 650
---
In the late 1970s, tens of thousands of Thoroughbreds were heading to slaughter each year, with no organized efforts to stop the practice. The Thoroughbred Retirement Foundation, whose founding board members included such noted industry participants as the late Penny Chenery, Allaire duPont, and Martha Gerry, was launched in 1983 to take in horses who could no longer compete and had run out of options.
In 1984, the newly incorporated organization became an innovative pioneer in Thoroughbred aftercare when it formed a partnership with New York's Department of Corrections to create "TRF Second Chances Program," a life-affirming vocational training program in equine care and management for inmates.
A former $3,500 claimer named Promised Road became TRF's first official retiree when he arrived that year at the Wallkill Correctional Facility in upstate New York. This program quickly became a win-win situation for both horses and members of the prison communities – providing safe equine sanctuary while enabling inmates to build self-esteem and empathy as they developed useful life skills.
Human graduates have gone on to successful careers as farriers, veterinary assistants, and caretakers.
In its 37th year, this mutually beneficial program is now in eight correctional facilities and continues to expand.
Initially established to provide lifetime care for retired racehorses, adoption was added to TRF's charter in 1996. Fees today generally range from $500 to $5,000 depending on age, soundness, and perceived potential of any given animal.
Horses that cannot be adopted out as riding or show stock may still enjoy meaningful lives in corrections-based and/or equine-assisted therapy programs. Others join the sanctuary herds at 10 farms across the country where they live their natural lives while receiving full care.
The Thoroughbred Retirement Foundation is a 501(c)(3) nonprofit organization, entirely dependent upon tax-deductible donations from individuals, businesses, and foundations.
Photo: Chelsea O'Reilly
---
Thoroughbred Retirement Foundation Success Stories