By Erin Shea
Kenwood Racing's You Betcha only made one start before an injury forced an early retirement from the racetrack. The son of Super Saver then made his way to TAA-accredited ReRun via TAKE THE LEAD.
Karen Benson lost a horse to laminitis and was looking for a new equine partner. While browsing Facebook one day, she saw a photo of a strikingly bay horse. Impressed by You Betcha's conformation, build, and pedigree, Benson made the decision to adopt him.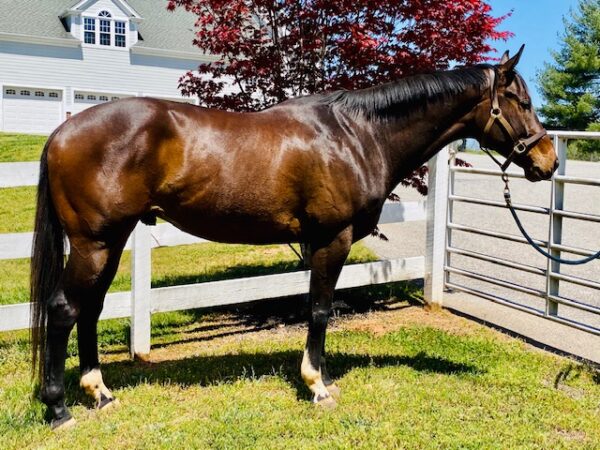 "He is a super intelligent horse with a great brain," she said. "Training is going amazing. This horse is fun to work with and learns quickly. He also is a big ham loaded with personality."
While she has some immediate goals planned out, Benson is looking forward to just enjoying the road ahead with her new horse.
"(My goal is) to have a very successful show at Retired Racehorse Project's 2020 Thoroughbred Makeover," she said. "Then have a nice horse to enjoy for a lifetime."