When an older Thoroughbred arrives at an aftercare facility, there is always the possibility they will live out the rest of their days there. Older horses have more miles on them, they might have more medical expenses than their younger stablemates, and they often don't have the same physical capability. However, there are those lucky enough to find themselves the perfect family thanks to the dedication and hard-work of organizations like TAA-accredited Hope's Legacy Equine Rescue. 
When One More Broad arrived at Hope's Legacy in September of last year, he had already lived two lives- one as a racehorse, the other as a show horse. 
After only six starts on the track, earning just $4,260, the son of Broad Brush spent the next 21 years as a competition horse before he was ready to enjoy retirement. At the ripe old age of 24, it was certainly time.
What was uncertain, however, was who would be willing to welcome the seasoned gelding into their hearts and home. 
Enter Tom and DD Dawson. 
Looking for a companion for an Arabian mare they had recently adopted from Hope's Legacy, the Dawson's asked staff if they had any recommendations and "Odin," as he is now known, fit the bill perfectly. 
Once the Dawson's saw Odin for the first time, there was no question he'd found his forever home.
"When Tom first met Odin at Hope's Legacy, he knew he was coming to our farm," DD recalled. "They are true-blue buddies."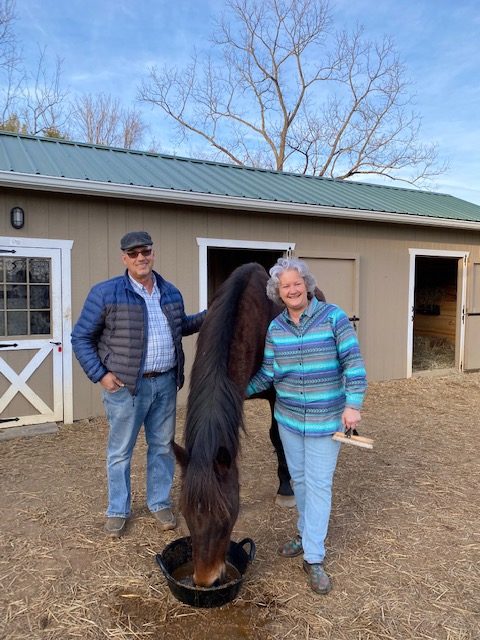 The Dawson's farm is listed on AirBnB, an online marketplace for lodging-primarily homestays for vacation rentals- and tourism activities, which means sweet Odin is now also somewhat of a mascot for the property.
"Odin's sweet nature and the fact that he loves to be rubbed really stuck out to us," Dawson explained. "He just really loves being a companion to us and those that visit us."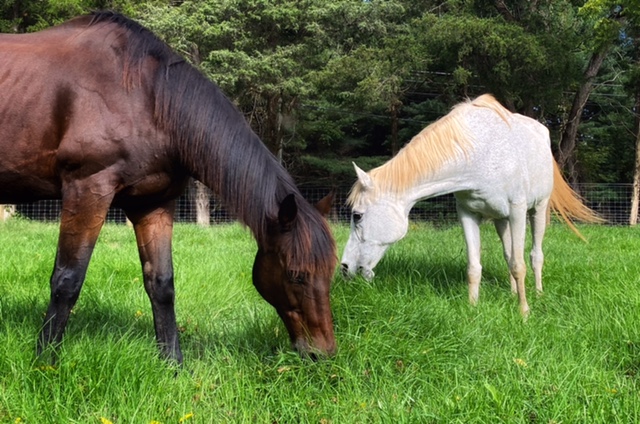 Now 25 and settled in as the head of the welcome committee and resident babysitter, Odin's goals for the future are far simpler than before.
"Our goals are to keep sweet Odin healthy," said Dawson. "We hope he will be with us for years to come."