Second Stride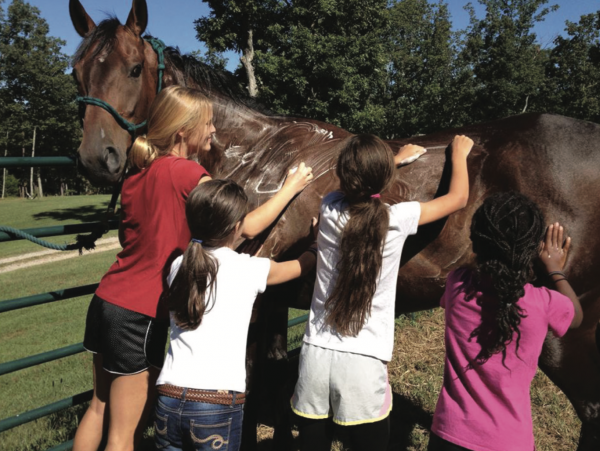 Services: Rehabilitation, Retraining/Adoption
Location: Crestwood, KY
Founded: 2005
Social:
Average Number of Thoroughbreds: 150
---
Second Stride is a 501(c)(3) nonprofit organization founded in 2005 to provide professional rehabilitation, retraining, and placement for retired Thoroughbred racehorses in qualified homes so that they may reach their full potential in a productive second career.
Second Stride is based on volunteer advisers, board members, and individuals who are active in other areas of the racing industry, including owners, partnership managers, handicappers, and trainers.
Second Stride has placed hundreds of horses in new homes over the years. Success stories include many retired sound "war horses" with more than 50 racing starts, and also many stakes winners.
Adoption fees typically range from free to approved applicants to up to $2,500 for horses ready to compete in sports such as hunters, show jumping, and eventing.
Second Stride is able to castrate and socialize colts and stallions and take in and rehabilitate horses who have been injured. Second Stride breaks unraced horses to ride and even restarts retired broodmares under saddle so they may have a productive career after breeding.
Second Stride donors have included such high-profile racing names as Hall of Fame trainer Carl Nafzger, Claiborne Farm, Taylor Made Farm, and Lane's End. Second Stride also receives support from regional racetracks, trainers, horsemen's organizations, many local businesses, and individual horse lovers from all over.
A Kentucky Derby Week party is held each spring in Louisville to benefit Second Stride, complete with live and silent auctions and celebrity guests.
Second Stride participates in several other community-based fundraising events throughout the year and applies annually for several prestigious grants that have rigorous application processes.
---
Second Stride Success Stories