Caribbean Thoroughbred Aftercare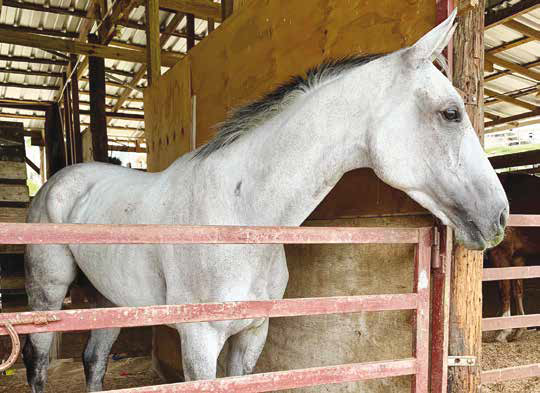 Services: Sanctuary, Rehabilitation, Adoption
Location: Rio Grande, Puerto Rico
Founded: 2008
Social:
Average Number of Thoroughbreds: 40+
---
Caribbean Thoroughbred Aftercare has been helping Thoroughbreds in Puerto Rico transition to good lives off the track since 2008. More than 1,200 U.S.-bred Thoroughbreds race annually in Puerto Rico after being imported.
CTA's farm, located in the foothills of the El Yunque national rainforest region of Puerto Rico, has been developed into a tropical haven for horses. It has 10 acres of large paddocks with shady shelters in each, and a seven-stall barn.
Since CTA incorporated in late 2016, assuming the work of predecessor Save The Horse, 113 horses have been retired. In 2019, CTA retired 35 horses and adopted 32 horses (23 of which were returned to the U.S. mainland). Currently, it has 17 horses in its program, with a perpetual wait list.
The challenges of finding good homes for off-the-track Thoroughbreds in the islands are many, including being 1,000 miles from the U.S. mainland, lack of resources, a tropical environment, poverty, and lack of qualified homes. Fortunately, CTA has formed good working partnerships with several other TAA-accredited organizations on the mainland, as well as with breeders and former connections, creating a "bridge" for some horses to return to the U.S.
Looking forward to 2020, CTA is focused on increasing the number of Thoroughbreds it retires. Due to myriad factors, this will necessitate garnering a funding stream to pay for the required weeklong USDA quarantine and flight back to the United States.
CTA is proud of its positive working relationship with the Puerto Rico and mainland racing industry. CTA has continued with its "Caballo Mas Vistoso" (best looking horse) award at the monthly "CTA Day At The Races." During this day, volunteers and board members of CTA educate both the industry and public about aftercare, its process and challenges, and the incredible qualities of Thoroughbreds.
The Caribbean is beautiful, but also can be unforgiving and very challenging for Thoroughbreds both on and off the track. Caribbean Thoroughbred Aftercare is grateful to all the individuals who have helped provide funding and/or homes for its horses.
---
Caribbean Thoroughbred Aftercare Success Stories